Located on the Riverfront, and underused is the historic Cobo Arena. Built in 1960 it is nothing spectacular architecturally, but it has a legendary musical pedigree.
Some very big selling musical albums were recorded live at Cobo – Among them: Kiss – Alive!; Bob Seger – Live Bullets & The Tragically Hip – Live Between Us.
The arena also has a sporting heritage as well, it was home to the Pistons from 1961 to 1978, and also home to the Michigan Stags of the World Hockey Association (WHA) in 1974-1975. It has also been used for fringe sporting franchises as well, everything from indoor soccer to inline hockey.
From Street Level
From above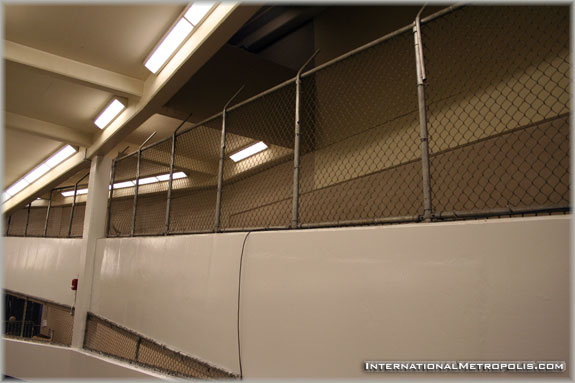 The interior, showing the ramps to the upper level
The scoreboard
A panoramic view of the arena (click for a larger version)
Another Panorama
An old Postcard view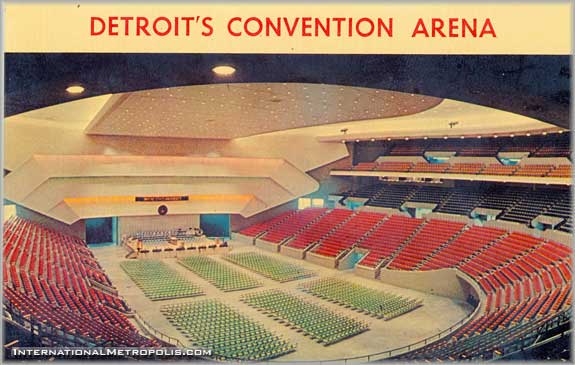 Another Postcard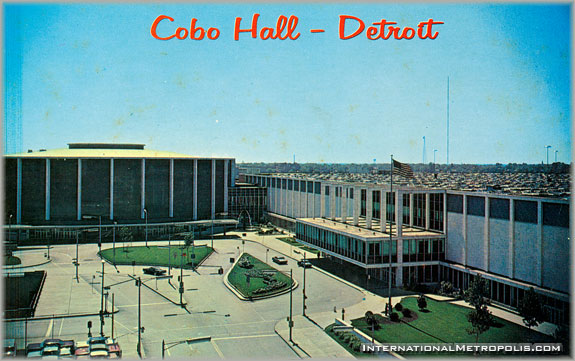 Another Postcard