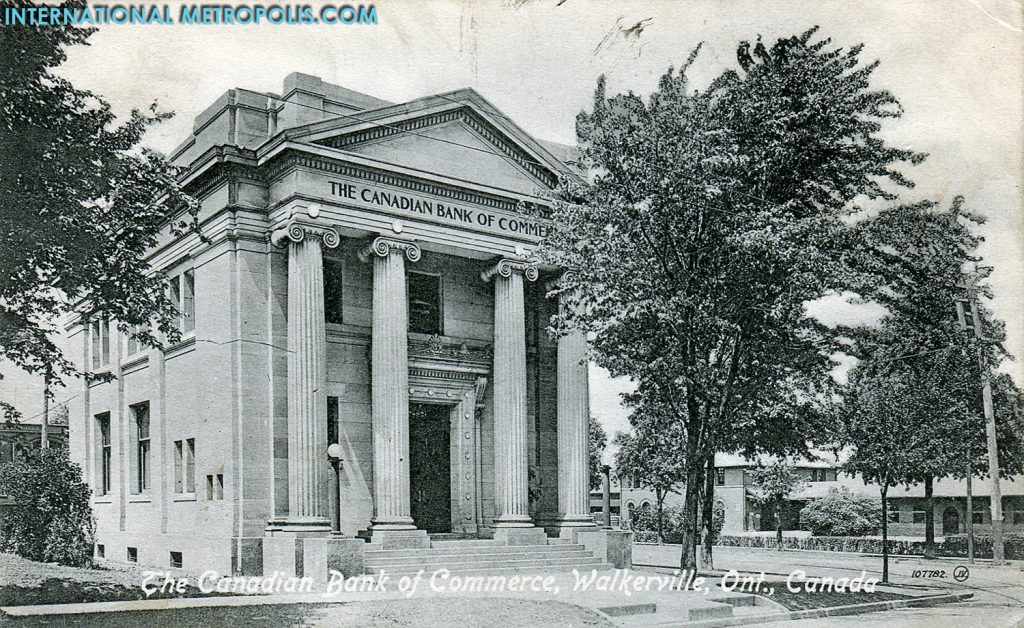 A postcard view of the former Bank of Commerce at the corner of Devonshire and Assumption. The postcard above was postmarked in 1915, and the photo is probably pretty close to that date.
The bank was designed by Albert Kahn and built in 1906. It opened to serve the town of Walkerville, replacing a location on Sandwich (Riverside) & Devonshire, on May 25, 1907. It closed April 7, 2017, just shy of its 110th birthday.
Today the building remains vacant, although rumors exist of a conversion to a restaurant, to date, the building remains vacant. Hopefully this beauty finds a new use soon.