Happy Victoria Day everyone!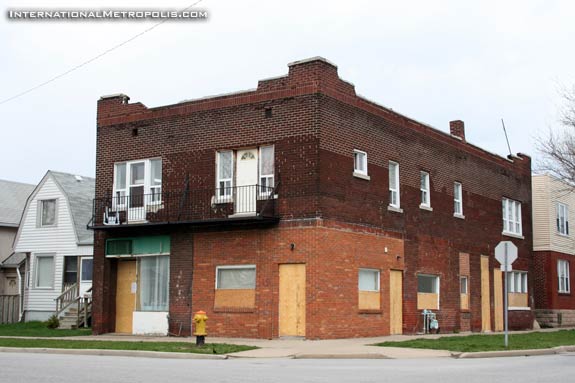 Regular readers of the site may recall the post on the boarded up Deluxe Apartments back in May, 2009.

Photo © John Foot
The six-plex, after 2+ years, has met the same fate as the two houses to the north, and is now a pile of rubble. The building was demolished last Wednesday, May 18th.

Photo © John Foot
As is the Windsor way, like we've seen time and again with demolitions, nothing is salvaged, and it all goes to the landfill. This picture shows a bathtub, fridge and stove all still this apartment. This is only one of six units.

Photo © John Foot
Another one bites the dust….
There are now no buildings between Ontario Street and the St. Anne's Grade School.
I hope the school board isn't behind this. If they can't afford to keep librarians on staff, they certainly can't afford to be buying and demolishing properties 🙂
___________________________________________________________________________________________________