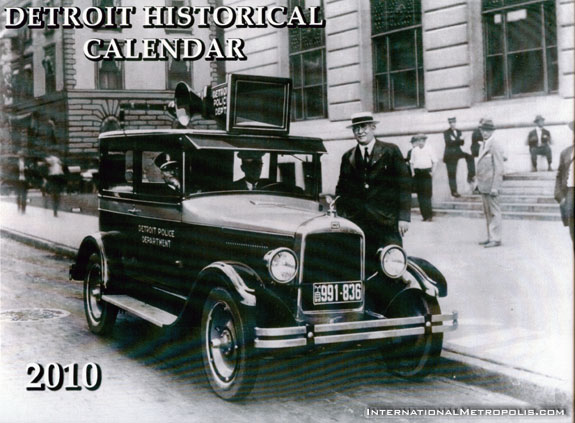 Seeing as the holiday season is fast approaching upon us, here's a gift from me to you.
I have one copy of the excellent 2010 Detroit Historical Calendar that I'm going to be giving away to one lucky reader.
To enter into the draw, all you have to do is leave a comment below. Make sure you include a valid e-mail address in case you win, so I have a way of contacting you.
You'll have until Friday night at 11:59 pm to leave a comment. Only one entry per person please.
I'll draw a winner at random from all the entries received over the weekend, and announce the winner here on Sunday.
Good luck, and if you're not the lucky winner, and you're interested in purchasing a copy, details on ordering can be found here: http://detroitroom.com
__________________________________________________________________________________________