Going through some old photos the other day, I came across this set I shot shortly before the demolition of the old Chrysler Canada Headquarters on Chrysler Centre Drive, back in 2003.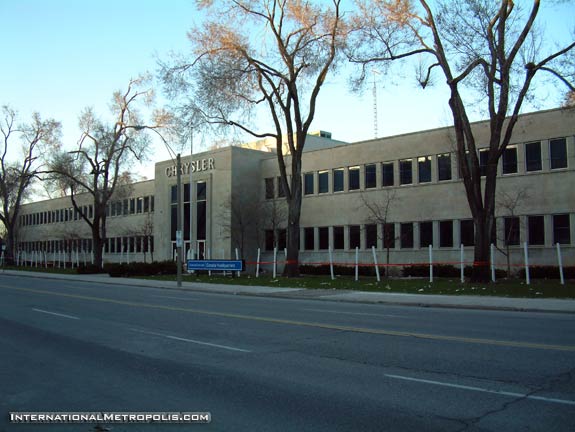 The building was an imposing structure, along Chrysler Centre Drive, opposite the plant.
It was designed by architects, William R. Souter & Associates from Hamilton. The building was built in 1948.
An older postcard of the building, shortly after construction. This was the Canadian Headquarters from 1948 until the offices relocated to Riverside & Ouellette in 2003.
During that shoot, the camera I had at the time also had a movie option, and I took a quick video of the exterior of the building to put the size of it into context.
You'll never believe it, but the site today is a parking lot. 😉