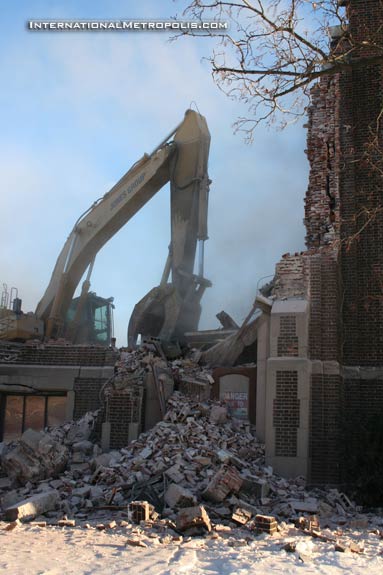 The insatiable hunger of the building eaters was on full display Saturday afternoon, as the Prince of Wales was devoured by the steel monsters.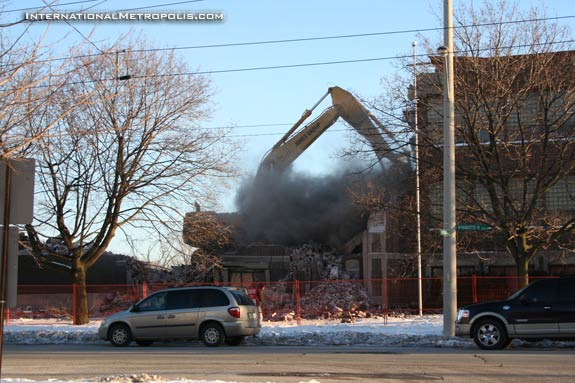 Yummy! Nice black cloud of dust for the operator… 🙂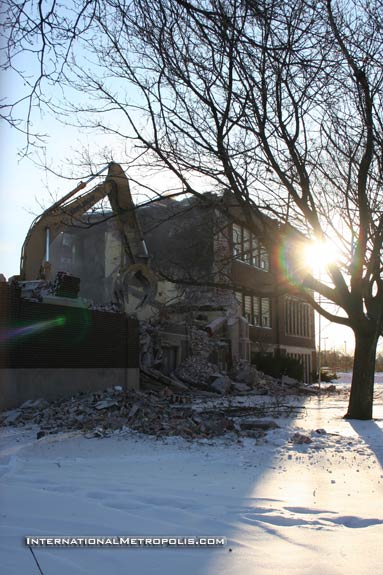 When I arrived the east wing, built in 1927 was gone, and they were working on the central and original portion of the school dating to (I believe) 1918. The west wing was added in 1926.
The inside of the original classrooms are visible in this shot.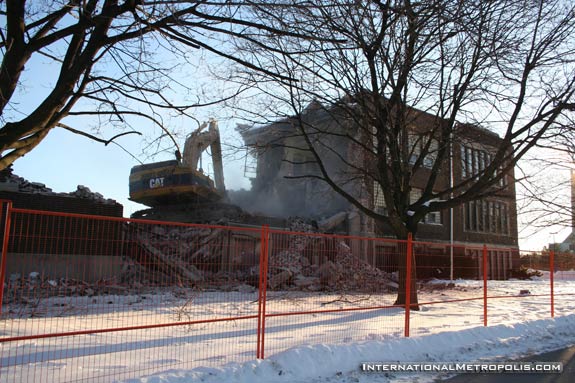 Must destroy…
CHOMP!
Of all the demolitions I've been to, shooting photos, this one attracted one of the larger crowds. People were coming and going the whole time I was there…
At this point the school was a little over half gone. They finished up the rest later that afternoon.
However, remember "Demolition Is Progress"…
… I don't know about you, but when I look at our history being demolished, I don't feel very progressive…