In honour of the passing of another link to downtown's more glorious days, I present some scans from a late 1950's era brochure on the top hat.
The brochure featured an action photo of the Pride of Toledo, OH in action
Just a few of the stars that had graced the Top Hat Stage…
Guaranteed!
Some of the house staff…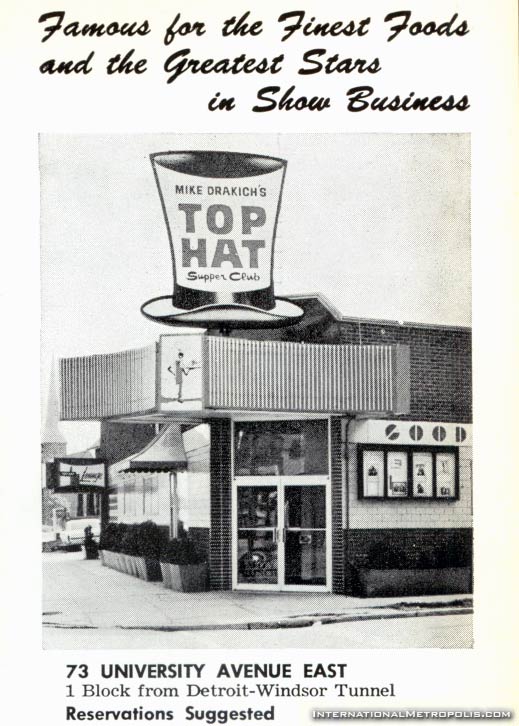 A rare view of the Top Hat as it looked before its final renovation in the 1970's.