As you might remember last Thursday, there was an entry about St. Denis Hall. Jim G remarked that the postcard was printed with a reversed image, and through the magic of Photoshop, I have fixed that error, so the image above is now the correct view.
Chris Edwards from Walkerville Publishing had an exhibit at the Art Gallery on the drawings of Albert Kahn's Windsor works last fall at the same time that I had the exhibition on Modern Architecture. He was kind enough to forward on some copies he had of the drawings for the original building when it was simply known as the Assumption Gymnasium Building. The plans were drawn in April, 1915.
A view of the Albert Kahn Gymnasium
I posted in the comments that the building reminded me of Memorial Hall, well I guess that was with good reason. It was designed by the same architect, J.C. Pennington. Pennington designed the addition and renovations to the existing gymnasium in June of 1948. He also designed Memorial Hall, which was built in 1947.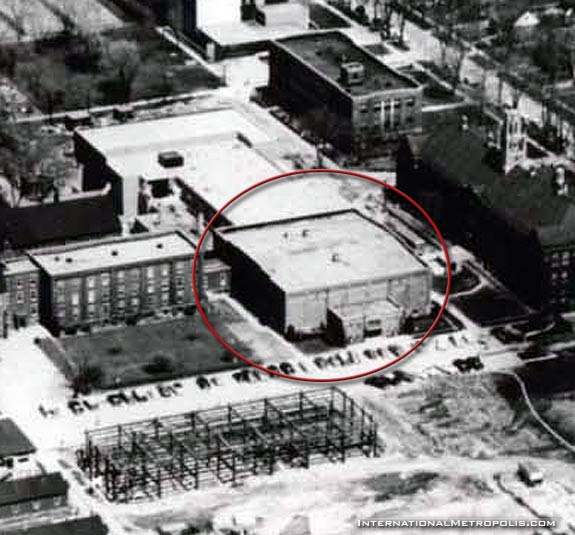 An aerial photo of the campus from the early 1960's. You can see St. Denis Hall behind the steel construction of what was to become Cody Hall.
A floor plan from Pennington's blueprints. The existing Kahn building is on the right, with the addition and the entrance pictured in the postcard on the left (south side of the building).
A view of the south elevation of the expanded St. Denis Hall.
A detail drawing of the entrance pictured in the card.
Thanks everyone for the information that helped me solve this one…