Down to Ottawa Street today, and one of my favourite buidlings on that stretch. Located on the corner of Ottawa and Moy, the Liquidation World building, is truly an underapreciated art deco gem.
Built sometime after 1937, the building still sports the "W" of the original owner Woolworth's tiled into the floor in the doorways. The buiding is a throw back to the days when everything you needed was located in your neighbourhood.
My favourite parts of this building are truly in all the details, like the original monel metal showcase windows frames…
To the ventialtion grates and and black grantie cladding…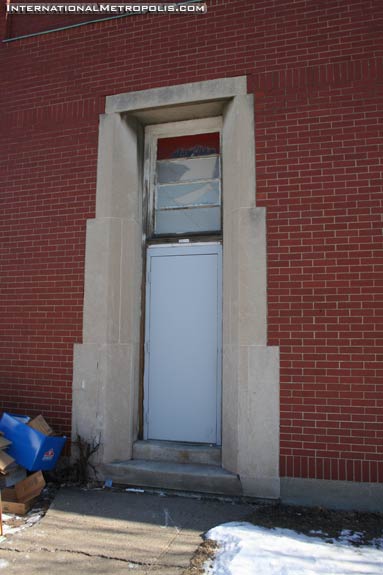 Or the stepped deco stone door surrounds on the Moy side.
I would love to see what's under that cladding. I bet there's a beauty hiding under there…