Here are a pair of century old postcards (c. 1909) of two schools in Sandwich. The Sandwich Public School, and St. Francis.
St. Francis School, built in 1901, was located on the corner of Peter & Detroit. The site today is a parking lot.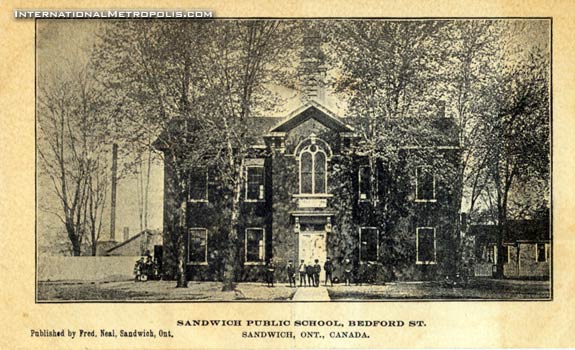 The Sandwich Public School was on Bedford St. (today known as Sandwich St.), when amalgamation took place in 1935, the school must have been renamed, as my lists from the mid 1930's do not show a Sandwich Public School anymore.