From December 1928: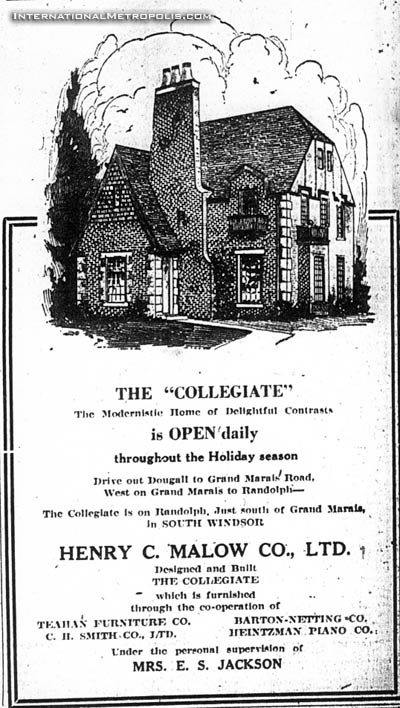 …Drive out Dougall to Grand Marais Road, west on Grand Marais to Randolph –
The "Collegiate" is on Randolph, Just south of Grand Marais,
in SOUTH WINDSOR
So I did. Now I'm not sure if Randolph once crossed "the ditch" or not, but it doesn't today. There is however a house just south from the ditch on the west side of Randolph that is pretty close.
Other than the angled cut on the roof on the left side of the rendering they are identical. Maybe the cut never made it into the prototype? I think it's safe to declare the house "The Collegiate".