The four pictures in today's post to me sum up everything that's wrong with this city.
When I see moronic renovations like this it makes me think there is no hope.
One of my readers sent me an email this spring, saying the house at 839 Assumption was up for sale. I drove by to check it out, only to see the "SOLD" signs already on the lawn. I came home a punched it up on the MLS site, and saw it had been listed for $49,000. Yowsers, that's cheap!
I drove by a month or two ago, and there was nothing new going on. For some reason, I drove by yesterday afternoon, and noticed that it's been…. uh,"renovated".
Today
Before
Today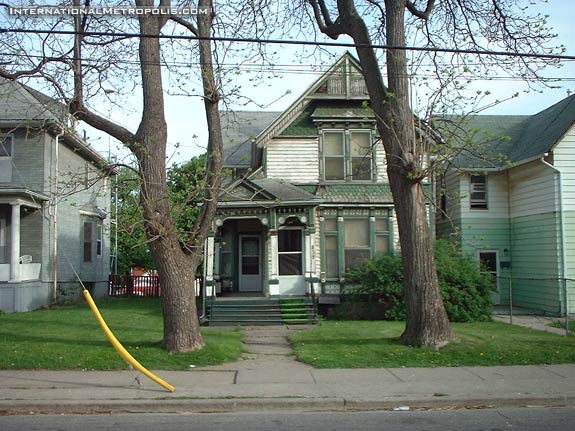 Before
————-
According to my research the house was built around 1906. It's sad how a century of history can be bashed away and covered with vinyl siding. All the trim and the fan from the front peak? Gone! The century old porch details and columns? Gone!
There are a million houses in the core that look like the "now" shot, but very few "before"' houses. Most people however, just don't care.
Sigh.
BTW – Great job picking those narrow windows that don't open. Just what everyone wants, windows that don't open.