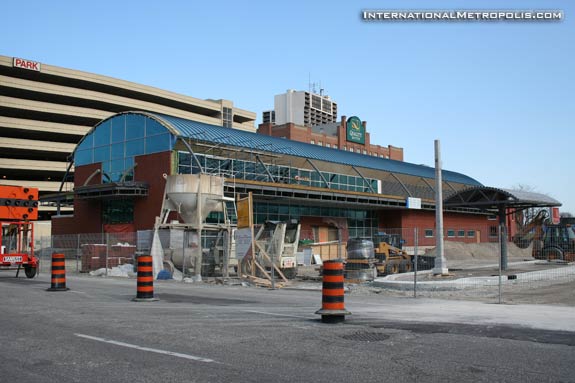 Work is progressing on the new bus station, I have to say when I drove by to get some updated photos, I was pleasntly surprised to see brick.
I thought we were in for stucco for sure! 😉
Hopefully if the Urban Village ever gets built, the red brick station will blend in nicely to the surrounding area.