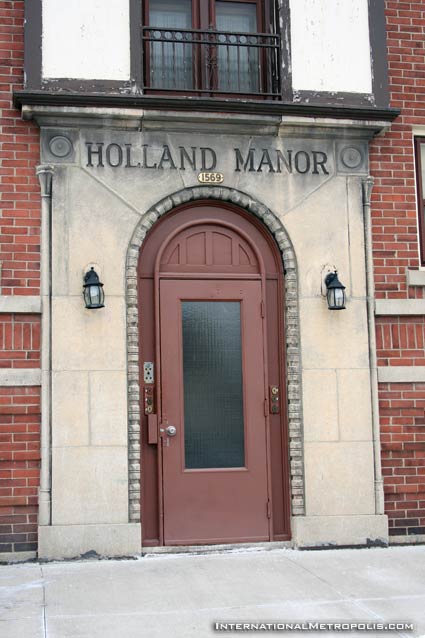 On Assumption Street and Lincoln, you'll stumble across one of Windsor's more architecturally interesting Apartment Buildings.
The Holland Manor is an impressive Tudor Revival Apartment Building, with three separate entrances built in 1925.
The stone architectural trim on the building is unique to the city.
Like most apartment buildings in the Core area, the Holland Manor has seen better days, but it is hardly run down.
All things considered the building looks great, and is another one of Windsor's overlooked Architectural treasures.