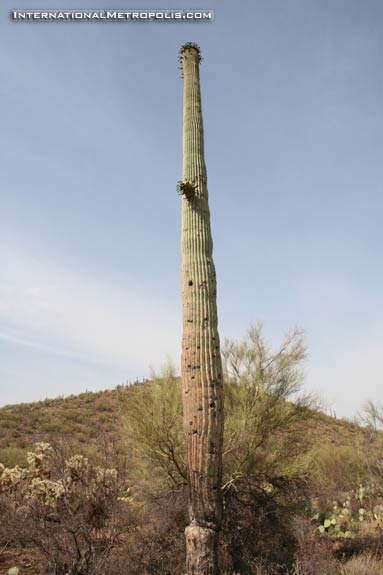 …of the continent. Work took me to Tucson, Arizona this past weekend, and I had half a day with my camera before the flight home.
The "White Dove of the Desert". The mission of Saint Xavier del Bac. Founded about 10 miles south of Tucson in 1692, the current church building was built in 1797.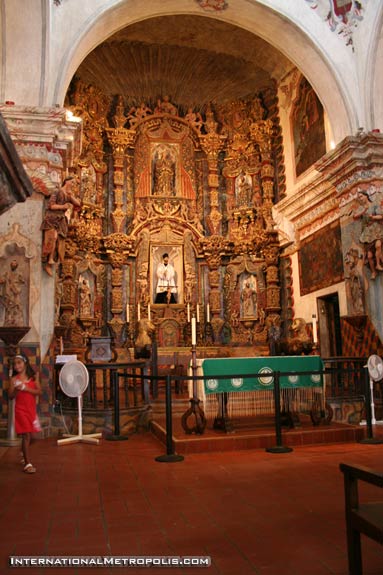 The interior of the church is both unexpected and stunning.
Many members of the interior restoration team, that was completed in the late 1990's were from Italy and had worked on buildings like the Sistine chapel.
A drive through the Tucson Mountain Park.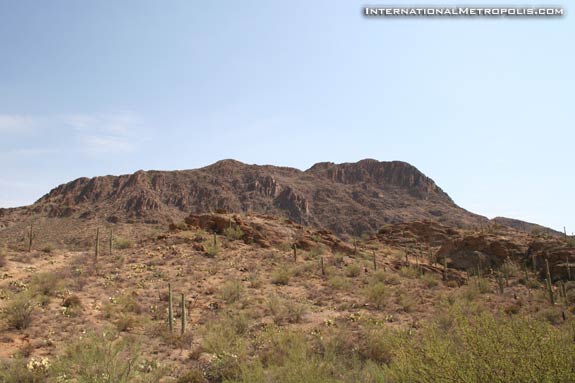 The scenery was simply outstanding.
Driving through an industrial area of Tucson, I spied this Art Deco building.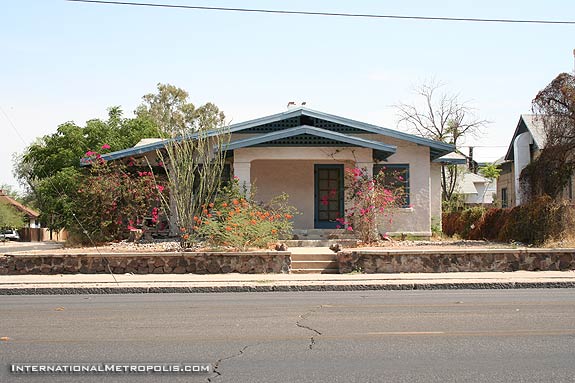 Many of the older historic neighborhoods around Tucson had this style of stucco covered craftsman style bungalows.
The Art Deco styled Football Stadium at the University of Arizona.
Downtown Tucson's fabulous Fox Theatre.
The Cathedral of Saint Augustine, downtown Tucson.
Out at the Pima Air & Space Museum, this DC-6 served as Air Force One under both presidents Kennedy & Johnson.
For the plane fans out there, a Lockheed Constellation, this one was in service from 1943 – 1948.
The Star of Switzerland is still painted up in her TWA livery.
Another interesting one, is this NASA Super Guppy, retired in 1994. 5 were built, and only one remains flying today. More information can be found at Wikipedia
Driving back to the Tucson airport, I noticed this TWA tail sticking out of the plane graveyard. TWA was acquired by American Airlines in 2001. So this plane has been grounded at TUS for at least 5 years.