On Seminole across the street from the former Motor Lamp factory is the massive Dominion Forge Complex. Once home to giant stamping presses that fabricated parts for the automotive industry, the complex today is used as a warehouse. Stories have it that the presses were so huge and powerful that they shook the ground and caused so much noise to the surrounding neighborhood, that they had to be shut down at 5:00 pm.
An old map of the complex
The "Machine Shop" building
The "Cold Trim" building
The other side of the "Cold Trim" building. The small bump out led to the offices, that have long since been demolished.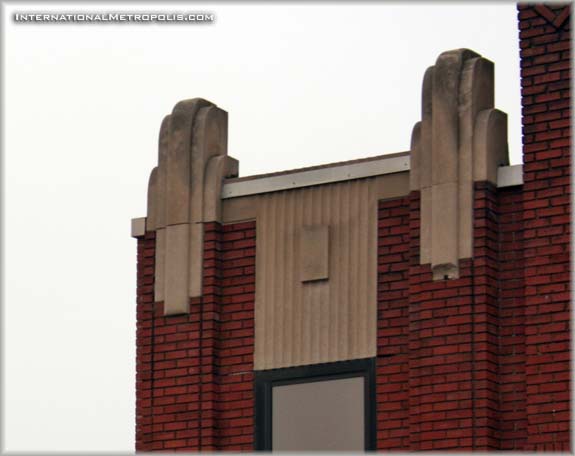 Art Deco Influences are visible on the trim on the main facades of the building fronting Seminole.
The rail spurs visible in the map are still active and still in use.
I'd love to get in and explore this complex. It is however still very much in use.