So, a little while ago I spied this mess on the south west edge of Windsor. I told John about it, and he was game to go check it out.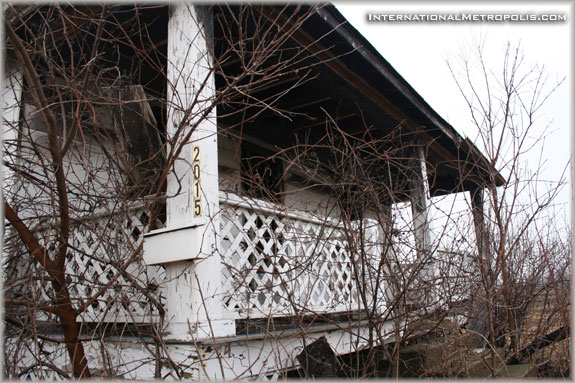 No mail… Must be because it's Sunday…
Here's a full on shot, of this burned out shell. So we walked up the front steps, and man was that porch shaky… We decided to skip the interior visit based on the condition of the porch. Who knows what crap awaited inside.
Looking through the charred front door, you can see that the place is basically a shell. Only the cinder block chimney survived…
… and the bathtub….
One more quick look inside this burned out mess, and were off… So sense risking injury on this one. 🙂