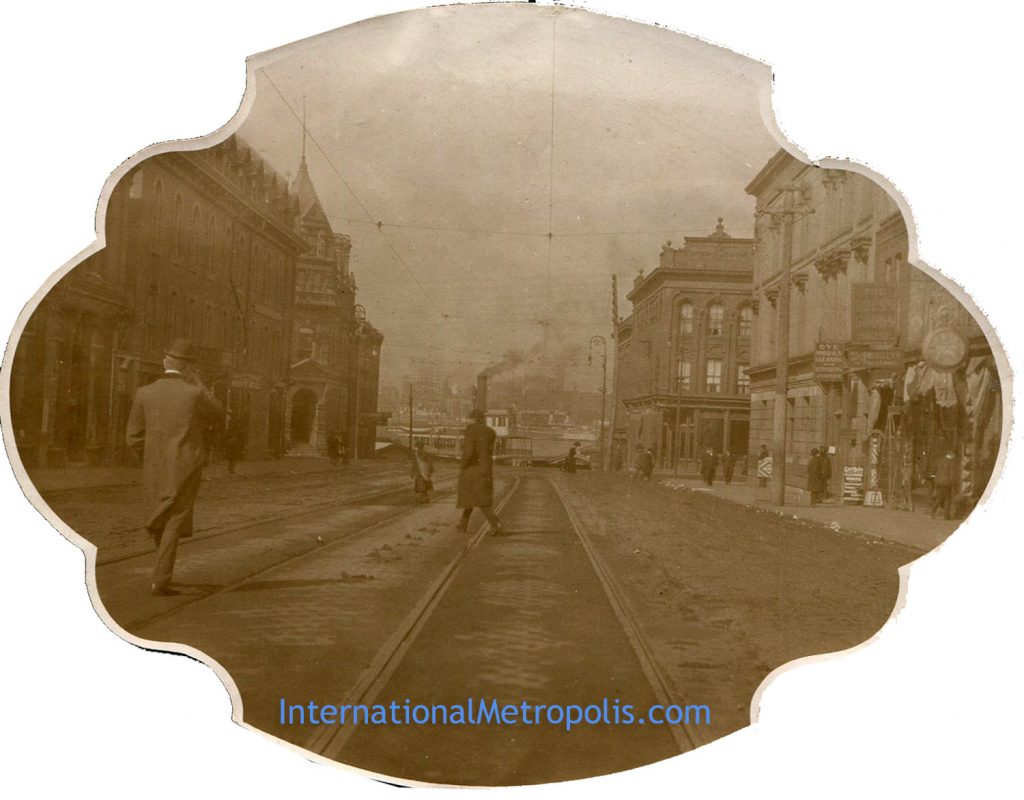 Here's an old shot I acquired a few years ago. I don't think I've ever posted this one before, but if I have, apologies for the re-post. Also excuse my poor Photoshop skills around the border on the right hand side as well….
This shot, like many others is taken from Ouellette avenue, looking north towards the ferry dock. A ferry is visible at the foot of Ouellette. On the north side of Riverside drive is the British-American Hotel on the right side, and on the left, what was then the Merchant's Bank. The photo dates to about 1899-1900. Interestingly both building on the south side of Riverside and Ouellette are going to be replaced. On the west (left) side the Dominion Bank would appear on that site in 1908, while on the east (right) side a new Bank of Commerce building would rise in 1914.
All in all a neat shot capturing the hustle and bustle of our city 120+ years ago.