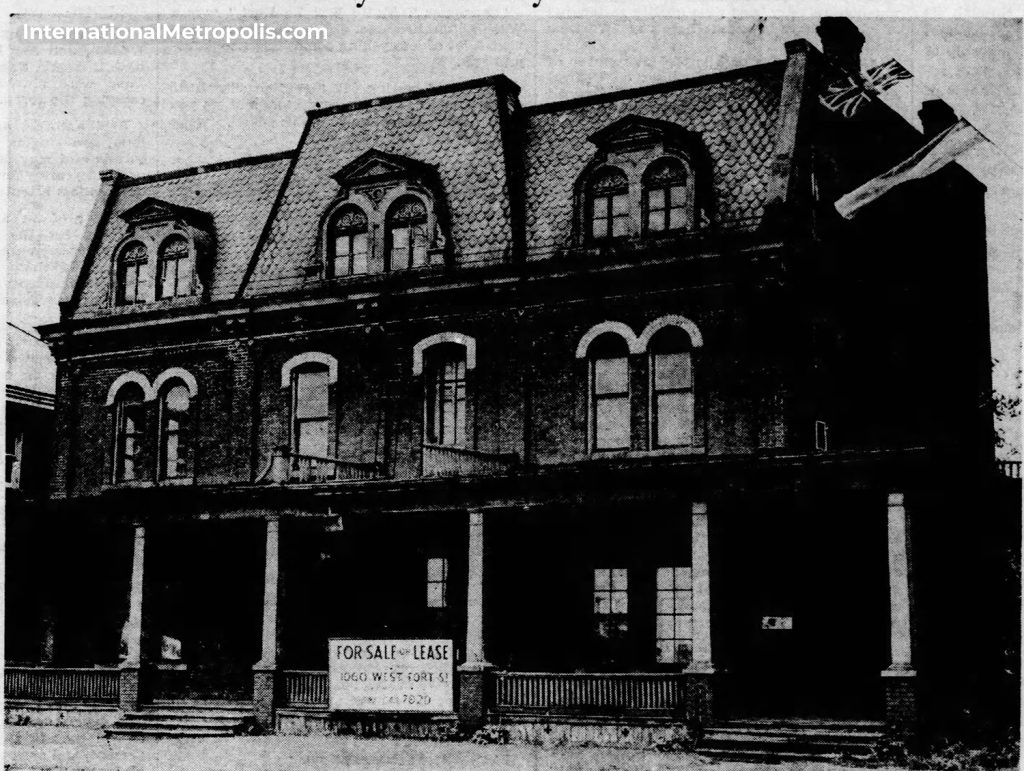 A view of the long lost Vendome Hotel in Sandwich. Located next to MacKenzie Hall, the photo above dates to 1941 when the building was vacant, and a proposal was made to convert the building into apartments for families who's spouses were off at war.
The building was built in 1875, and was used as a tavern through the late 1920's. The tavern was a favourite haunt of visiting judges who were in town for matters occurring next door, when MacKenzie hall served as the Essex County Courthouse.
In later years after being vacant for some time, it was converted to legal offices, and used until the courthouse relocated downtown. The building was converted into an apartment building after that, and burned down in 1985.