Irvin Stanley F Walker, architect, designed this building, found today at 1056 Wyandotte Street East in 1920. The building was erected for Joseph Reycraft. Reycraft's Store specialized in Dry Goods, Men's & Ladies wear.
The architect I. S. F. Walker, was born in Detroit in 1884. By 1910 he was practicing in Detroit, but had relocated to the Windsor side, working in Walkerville and Windsor, and by 1915, had gone into partnership with Albert H. McPhail, a partnership that lasted through 1918. By 1940 Walker had relocated to Glendalde, California, and passed away in Los Angeles in 1974.
The building appears to have remained a department store through about 1938. In 1939 it appeared as Pero's House Tavern.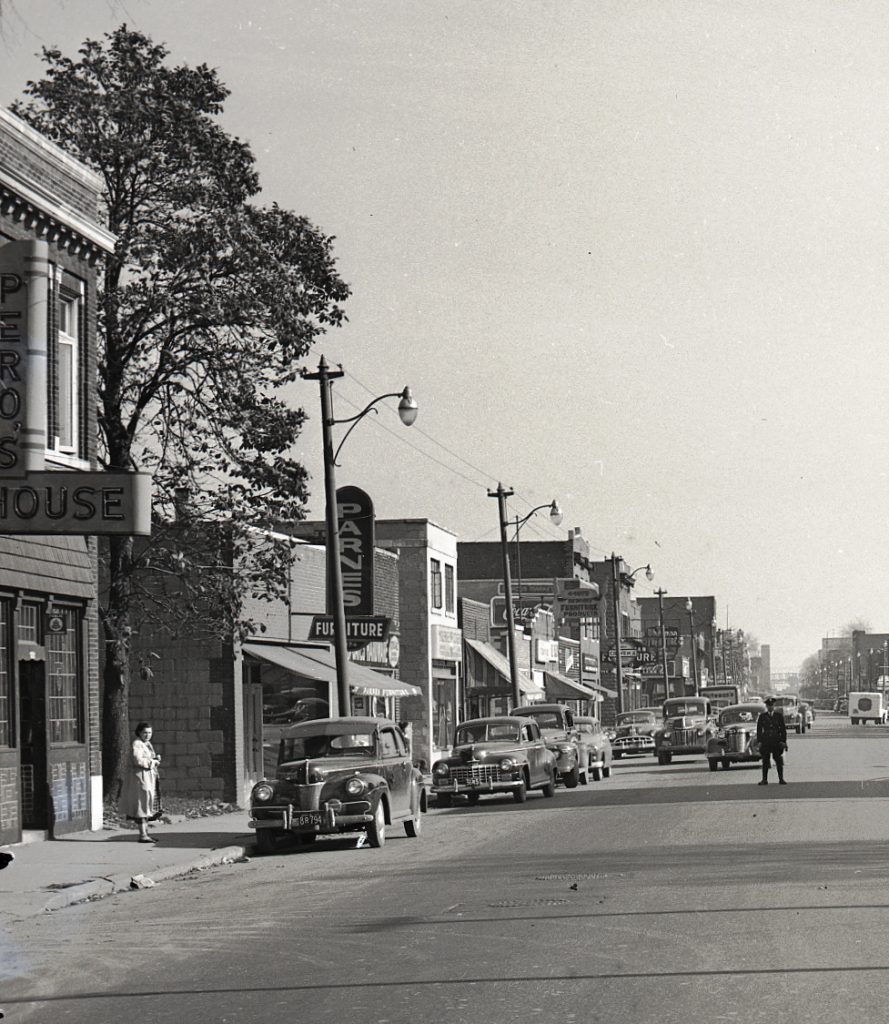 It seems it was Pero's House from 1938 through about 1982/83. The red brick facade remains in place here in the photo from 1950.
In the years since, the building has had many lives, and has been horribly re-clad. Although the seven second floor windows have remained since 1920. Over a century this building has had many lives and uses. Contemporary photos above from Google Street View.