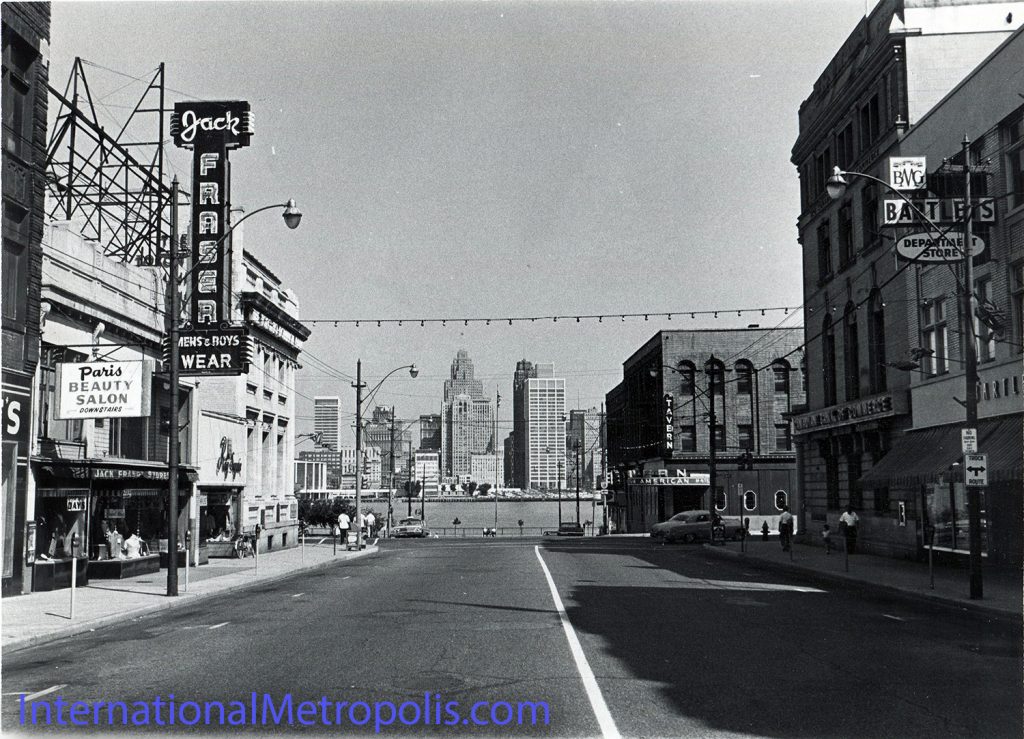 One of those cool but depressing photos, showing the first block of Ouellette from 1963. Every building in this shot on the Windsor side, is long lost to history. The Norwich block on the left, wiped out for the Chrysler Canada office building. The facade of the TD bank on the corner, remains in storage, awaiting a proposal for its reuse.
On the north side of Riverside drive, is the long lost British-American Hotel.
South of Riverside is the old CIBC on the corner. Demolished and replaced with the current tower. That development also ate up Bartlett's Department Store, only the building that houses the Loose Goose Pub just out of this picture survives from these two blocks.