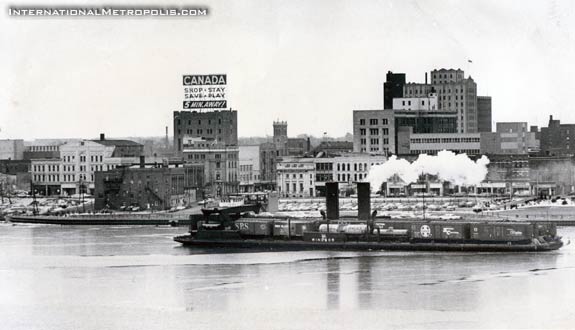 Happy Friday once again, and this time a long weekend to boot. Today's photo is another old Detroit News image, this one having been shot from Detroit, in January, 1963. Looks like it ran in the paper Jan. 22, 1963, it features the car ferry "Windsor" making it's way across the river. The Windsor entered service in 1856.
A nice view of many long gone buildings. The British-American Hotel, the old CIBC Building, Smith's Department Store, and the old Windsor Opera House. Many buildings lost…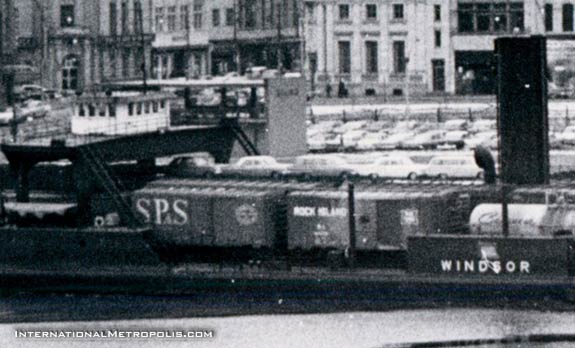 Car experts, I call on you once again… What is that on the ferry? Obviously, cars heading to the US, were they the output of Windsor Assembly in 1963?
Have a good Easter weekend everyone.
____________________________________________________________________________________________________________