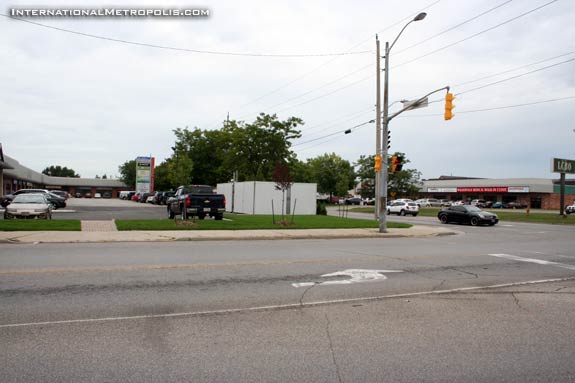 As I look at the corner of Walker and Ottawa, I can't help but be taken with how much better it looks now.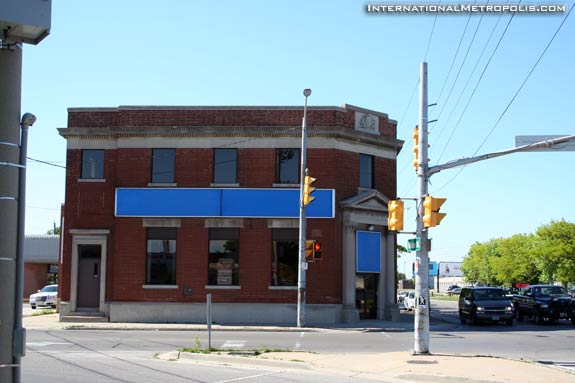 So much better without that pesky historic bank. The bank was designed by Kenneth Rea in 1919. Rea was a Montreal based architect, who did most of his work in that city, but he was also the chief architect for the Bank of Montreal from about 1909 though 1930. His Bank of Montreal work can be found across Canada from Halifax to Vancouver, but not in Windsor anymore…
Enough with the history lesson, however… It is nice to see that the Bank has been replaced with a garbage bin screen. A fitting replacement for such a main intersection, and certainly the best use for the land.