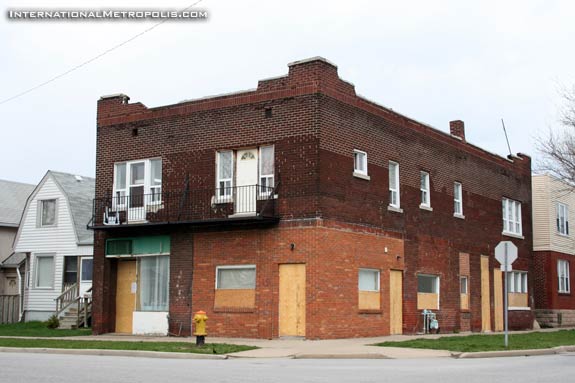 Seriously. That's the name they show up under on the 1937 Fire Insurance Map. Two stores on the ground floor with apartments above.
I suspect quite a while back, these apartments ceased to be "deluxe". Located on the corner of Monmouth & Ontario, I recently noticed the other day, that the building is now boarded up, and all but one gas meter has been removed.
It's received the same treatment as the Howard Block (covered back in December). Anyone know anything about this place?
The first few blocks of Ontario Street has always seemed strange to me. You have buildings like this one, yet you head west a few blocks, and you hit homes like the Low-Martin house featured yesterday.