That make all the difference. I was recently passing through Goderich, on my way home from the Bruce Peninsula, when my wife and I decided to pull over downtown at the "square" and eat our picnic lunch.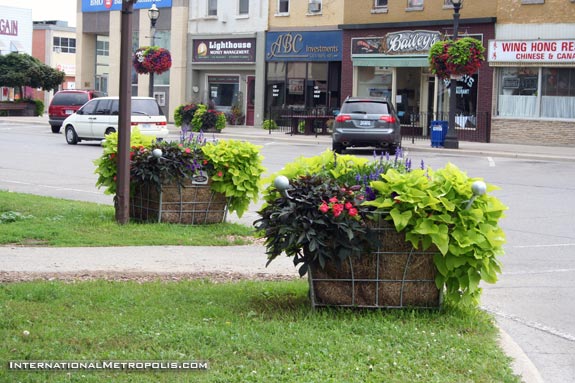 I noticed all around the square, these beautiful wrought iron planters, and it made me wonder why Windsor couldn't do better.
University Ave. in front of City Hall is a disgrace. Our planters look cheap and crappy, while Goderich's planters look nice, and solid.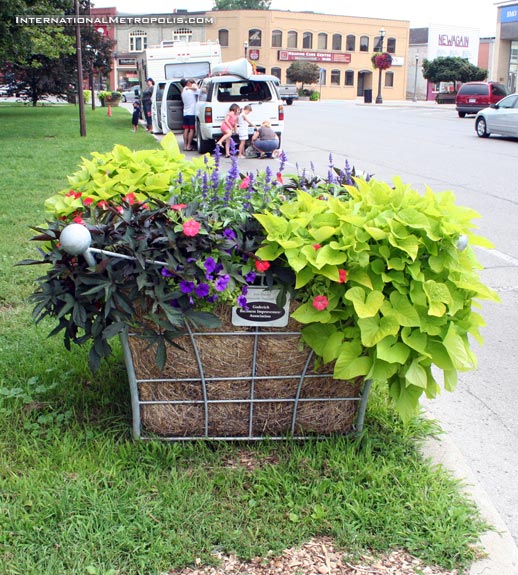 There were little plaques on the planters noting that they were a gift of the Goderich BIA.
Ours look like laundry tubs.
There's no problem throwing $65 million (and counting), at a new arena on the edge of town, but no money for nice looking planters. For all the time and effort spent on attracting visitors to Windsor, we sure don't make much effort to leave a lasting impression. You would think someone could have done better than going to the dollar store to get the planters that grace a main road through the downtown.