This past weekend Windsor played host to athletes from across the country, as the Canadian Olympic Trials were held at the University of Windsor Stadium. As far as University athletics go in Windsor, our specialty is Track and Field, and the stadium is a first class venue.
Athletes practicing for the long jump.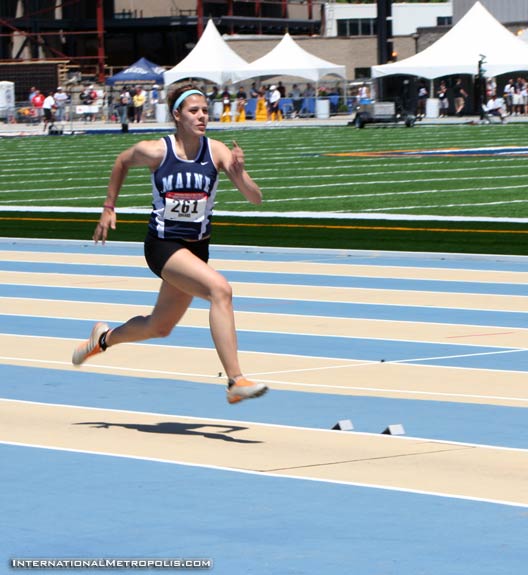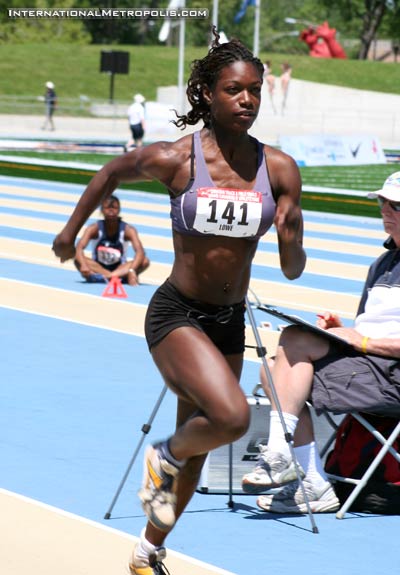 You can see the disappointment after falling short of the required distance to qualify for Beijing.
Yesterday morning at the Cleary, Athletics Canada announced the Olympic athletics team.
Pictured above is Jessica Zelinka of London who qualified this weekend for the Heptathlon. She is seen here warming up for the final event of the Heptathlon, the 800m race.
And they're off! Jessica fights to the front of the pack…
In the final lap the two leaders pull away from the pack. Zelinka won the race and earned a spot in Beijing.
A photo of the Women's 400m semi-finals, first heat.
A photo of the Women's 400m semi-finals, second heat.
It was a great event, and a beautiful weekend for the event.
Tomorrow a few more photos from the weekend…