Today's post is for Ruth, who asked in the comments yesterday if anyone remebered Lyttle's. Below is an ad from 1954: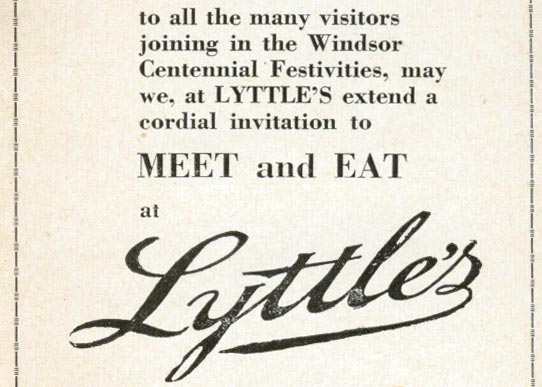 I'm not so sure about that math however… By my calculations, they have been celebrating their 40th anniversary for half a decade… 🙂
Today the space at 507 Ouellette is occupied by the classy Bistro 507.
The Pascoe Building that contains the space formerly occupied by Lyttle's is classic Art Deco. The building is a diamond in the rough and has been for sale forever. It was built in 1931, and designed by the local firm of Pennington & Boyde.