Located at 895 Ouellette, the Anderson Funeral Home, is one of those buildings in the city you drive past a hundred times a year without giving it a second thought.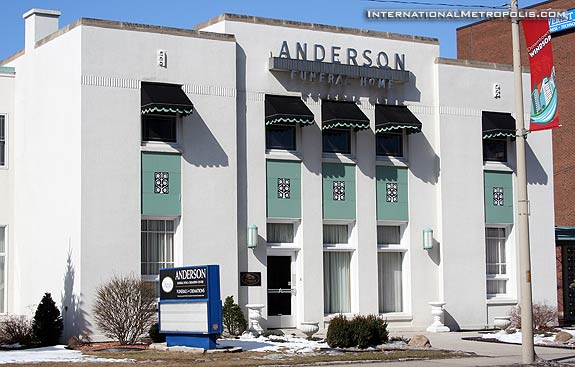 Built in 1951, the building has a distinctly late Art Deco/Moderne look to it. My assumption for the late (for the style) date of construction is that the plans were drawn up and construction delayed due to World War II.
The building is classic in it's styling, the lettering on the front facade is in great shape and probably original.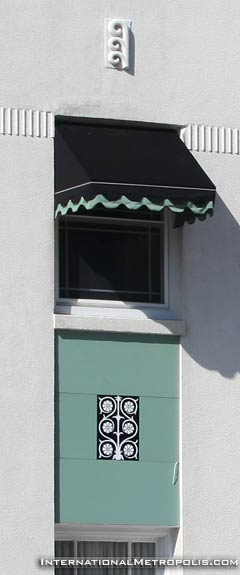 A view of some of the more interesting architectural elements on the front facade.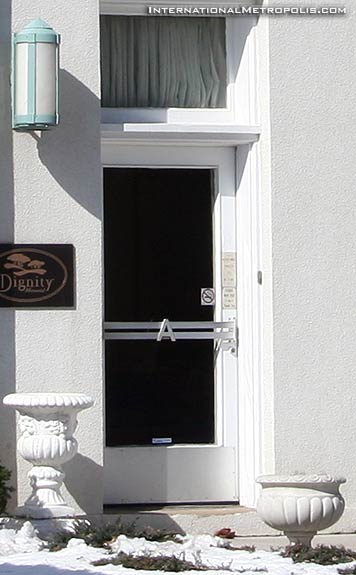 I never noticed until reviewing my photos that the front door has an "A" incorporated into it.