A few photos today from IM readers…
———————————
This set is courtesy Darren B.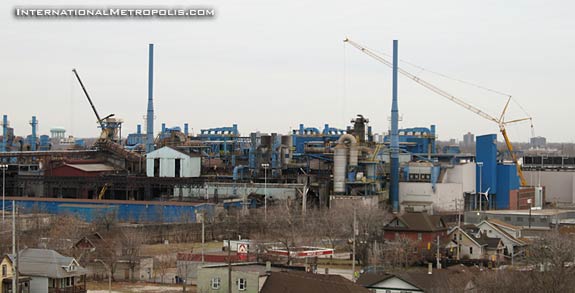 He sends along a photo of the massive cranes at the Foundry, slowly taking her apart.
This before shot shows the Foundry at night when it was up and running.
Here's the same view today. Darren notes how odd it is to look out his window at night and to see a big black void.
————————————-
Reader cpike, sends along a few recent shots. The cranes are hard at work, quickly stripping away the exterior metal.
—————-
A big thank you to both Darren and cpike for forwarding on these photos.