When looking over the old maps, occasionally there are names on some of the shops, and they just jump out at you. This map here shows Superior Piston Ring on Lincoln Rd just north of Wyandotte. From the old days of zoning, when small industrial buildings ended up in residential neighbourhoods.
I wondered if this place was still around. So I grabbed my camera and jumped in the car to check it out.
Sure enough the building is still standing.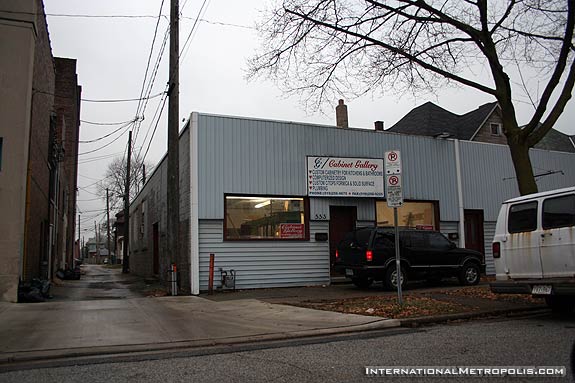 If Superior Piston Ring was an old Automotive Supplier or just a "garage" I'm not sure. But you never know what history lies in those non-descript buildings.