If you'll remeber back on March 13th, I covered two houses on Elsmere that were destined to become parking lots for Erie Street.
I drove by last week and noticed that they had been stripped of their siding and railings, and were prepped for demolition.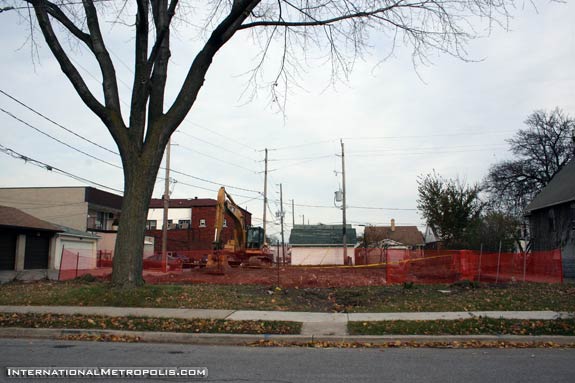 I drove by again the other day, and nothing remained but two holes in the ground. At least the tree appears safe for now, and kudos to whoever decided to salvage the metal off the buildings. I'm not sure if it was the City's initiative or the contractor's but at least they kept some of the needless demolition of these two perfectly good houses out of the landfill.