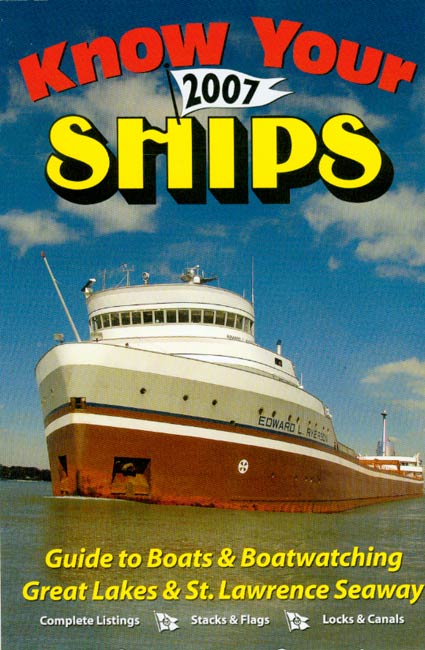 For some reason I failed to mention this earlier, but a very belated congratulations is in order to my friend Wade Streeter, who's photo of the elegant Edward L Ryerson graces the cover of the 2007 edition of "Know Your Ships".
Know your ships is the Boatnerd Bible. It gives you all the info on those Great Lakes Ships and Salties that pass by us nearly year round. Former names, and dates of construction are listed for every ship along with the usual stats, like length, capacity, etc…
A great book worth picking up if you have even so much as a casual interest in those big ships. Locally it's available at Olfo's Travel Maps on Wyandotte St. E. and at Chapters.

To see more of Wade's great boat photos (and others…) visit his Flickr page here…