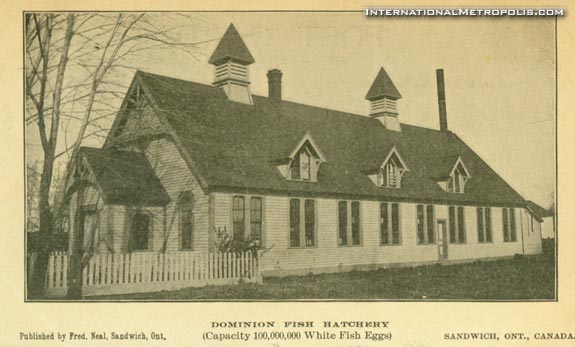 Here's another old postcard to take us into the weekend. This one dates to about 1909, and was published by Fred Neal. Neal was a local historian who document life in Sandwich with his book "The Township Of Sandwich" which he published along with a series of postcards in 1909.
Some History about the Fish Hatchery:
It was established in 1875 as the fourth Government run fish hatchery in Canada. It sat at the foot of McKee street (today north of Russell St. between Hill and Chappell), near the Detroit River. The Sandwich hatchery was devoted to the hatching of Whitefish (which are no longer found in the Detroit River) and Pickerel eggs. The hatchery operated until 1916.