Probably one of the shortest streets in the City (that would be interesting to find out what the shortest street actually is), Doty Place was one of those streets I had never been down before. I was out early one morning, and the traffic was light on Howard Ave., so I made the turn…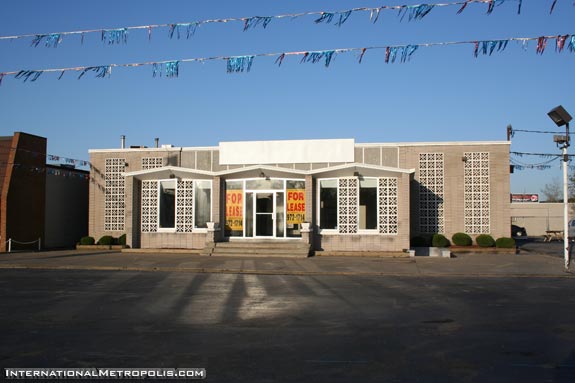 There's really not a whole lot going on down there. This place is visible from Howard, but is actually on Doty Place. There was a car lot here until a few months ago… Kind of an interesting Mid-Century place. The buildings on Doty date to the late 50's early 60's. Maybe that's when it became a street? It seems like it might be an extended alley or something.
Another old factory.
Looking over some old road map, some maps show Doty, others don't. Once it makes a permanent appearance on the map (late 60's) it is shown as extending more north toward the tracks, and farther north than the intersection with Holden. Some maps make it look like it once intersected with Howard and Eugenie, in a three road intersection.
Does anyone remember the area in the past?