Five years ago this summer, when I first started up what was to evolve into International Metropolis, I spent a summer afternoon walking around the downtown core area with a friend and his daughter shooting photos.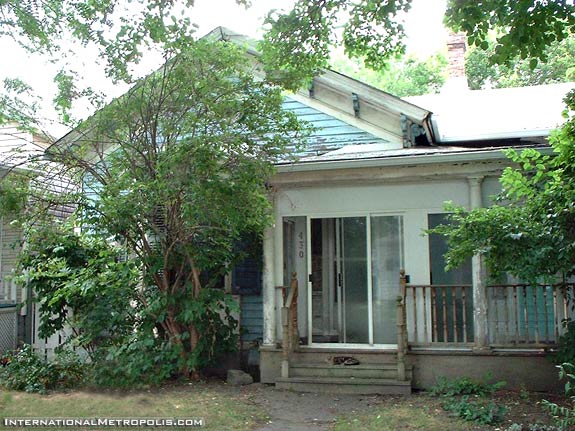 It was on that July afternoon when I stumbled across 430 Karl. Despite a strange and brutal porch enclosure, the house showed signs of past glory and great potential, if it had the right owner…
There was no doubt that it had seen better days.
At the time it seemed that there were a few structural issues that could be resolved, and fresh coat of paint would make things much better…
Flash forward 5 years, to today, you find a state of abandonment and serious disrepair.
Time's about up for this c. 1895 house, as the owner has applied for a demolition permit. The house is listed on the Heritage Property Inventory, so the Ontario Heritage Act requires a 60 day waiting period before a demolition period can be issued.
Sad to see another one go, but this one is really too far gone IMO. It was borderline 5 years ago, and time has taken its toll.
A case of demolition by neglect. However, if I lived next door to that mess, I'd be glad to see it go.