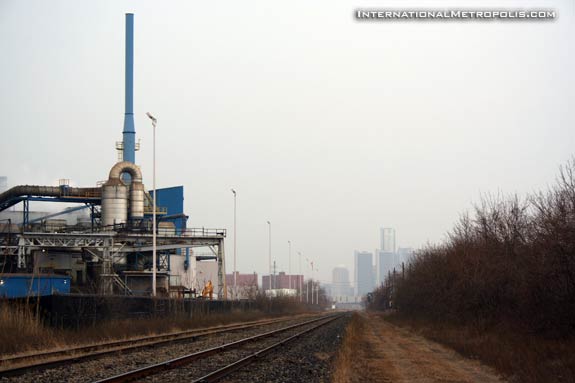 On a rainy Sunday morning, where better to be than sightseeing with my friend Lowell Boileau.
One of our first stops was to see the massive behemoth known officially as the Windsor Casting Plant, but known to most simply as the foundry.
Scheduled to be closed as part of "the way forward", it will suck for the local economy to lose the jobs, but I won't miss the stink.