Add this great old building to the list of neglected properties owned by the University of Windsor. The building has slowly deteriorated under the University's ownership.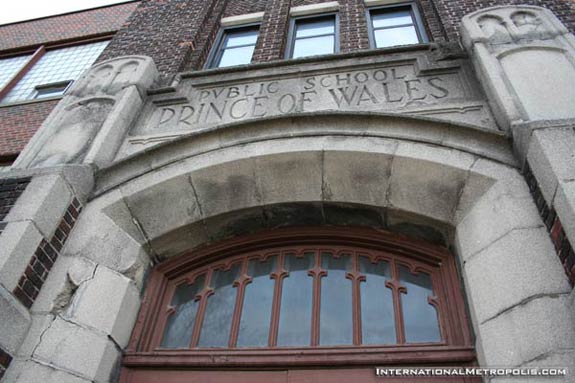 The school was closed due to shrinking attendance, and sold as surplus land by the school board in the early 1990's.
Since being acquired by the University, it has been surrounded with a sea of parking lots, as the neighborhood that once housed the families that supplied the students have been plowed under.
The building that is now only used as storage shows heavy signs of vandalism, as well as several piss-poor attempts to secure the building from the elements.
They sure don't build them like they used to. It's a shame that an institution like the University of Windsor cannot (won't?) see the cultural value in the heritage structures they own.