This weekend at Willistead Park in the Walkerville district of Windsor was the 36th annual edition of Art in the Park. The park is a 15.5 acre plot of land that was once home to Edward C. Walker of Hiram Walker's distillery. The first edtion of Art in the Park was held in 1970, when the Art Gallery of Windsor was still located in the Manor House. Since 1978, the event has been run by the Rotary Club as a fundraiser.
A view of the Manor House
One of the more intersting (IMO) booths at the show – http://www.styll.com/
A few shots around the park.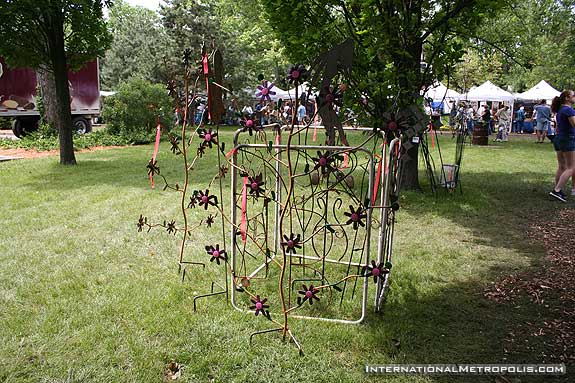 One of my favorite artists. Iron sculptor Al Yilmaz. Sadly there is no weblink for his work, but he's very talented. He did do some work that is on display at the Fujisawa Zen Garden in Essex however – http://zenculture.com/
A booth of work displayed from students at my old High School.
A detail of their work.
A great event, and worth marking on the calendar for the first weekend in June for 2007.