For anyone that missed my posts of late I'm sorry. I was out of town for a couple of days on business in Toronto.
I did however stay at a highrise hotel downtown on the 33rd floor. It made for some good photos.
Looking down King Street, west from Yonge.
The Bank of Montreal building lit up at night.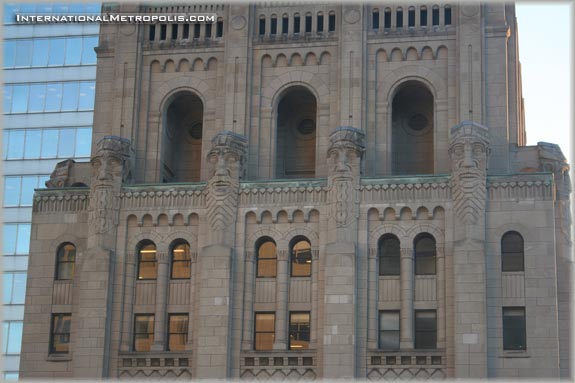 My room did offer great views of the architectural heads at the top of Commerce Court. Commerce Court was built in 1929 and served as Headquarters for the Bank of Commerce for many year. These heads, on all sides of the building surround what used to be the public observation deck (now closed). Lost in a sea of highrises, the faces are barely visible from street level.
That's all, we'll resume normally on Monday.