**Originally Uploaded to the old Website 12-31-04**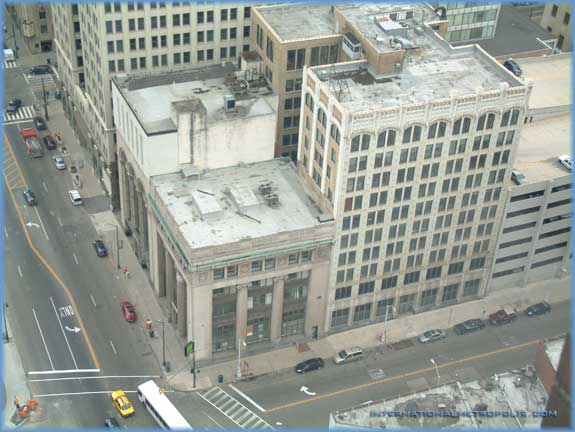 Like I did last year, I present a review of buildings that were demolished in 2004.
Above, Albert Kahn's Transportation Building. Brought down for an expanded parking garage for the Dime building.
Below, the Terra-cotta clad Freud Building, demolished for parking.
The former Hughes & Hatcher store, demolished for parking.
Englewood Downtown Beauty Supply & Records for you, demolished for parking. The Englewood building was formerly the home for many years to Sander's downtown store.