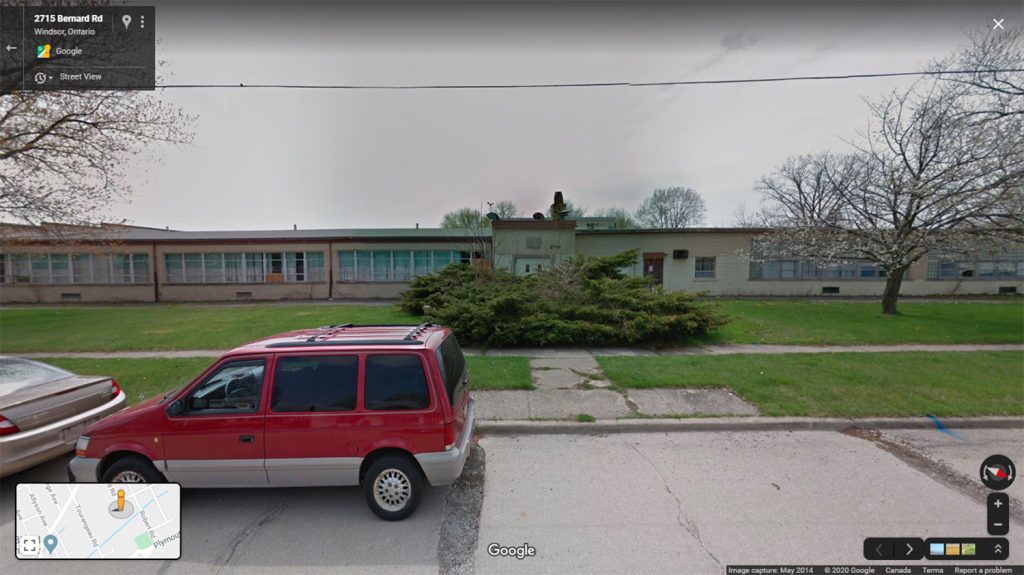 I was recently doing some research, and came across a reference to John Ross School on Bernard, south of Grand Marais. It was built in 1955 and designed by architect J P Thomson. Being Unfamiliar with the school, I looked it up on Google streetview. It seems like it had become a church after the school closed, and was recently vacant and up for sale. The building also housed the offices of the Sandwich East school board as well.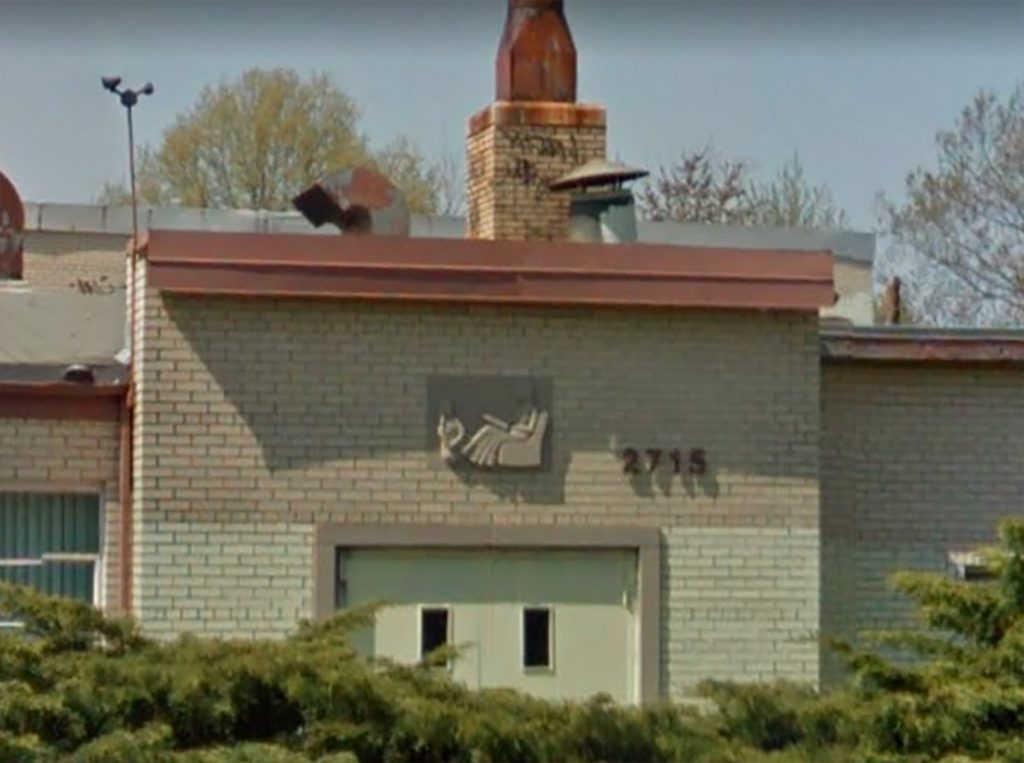 Looking at it on streetview, I noticed that there appeared to be an interesting stone sculpture over the front door, behind an overgrown pile of bushes. Being curious about the sculpture, I took a drive over there to check it out.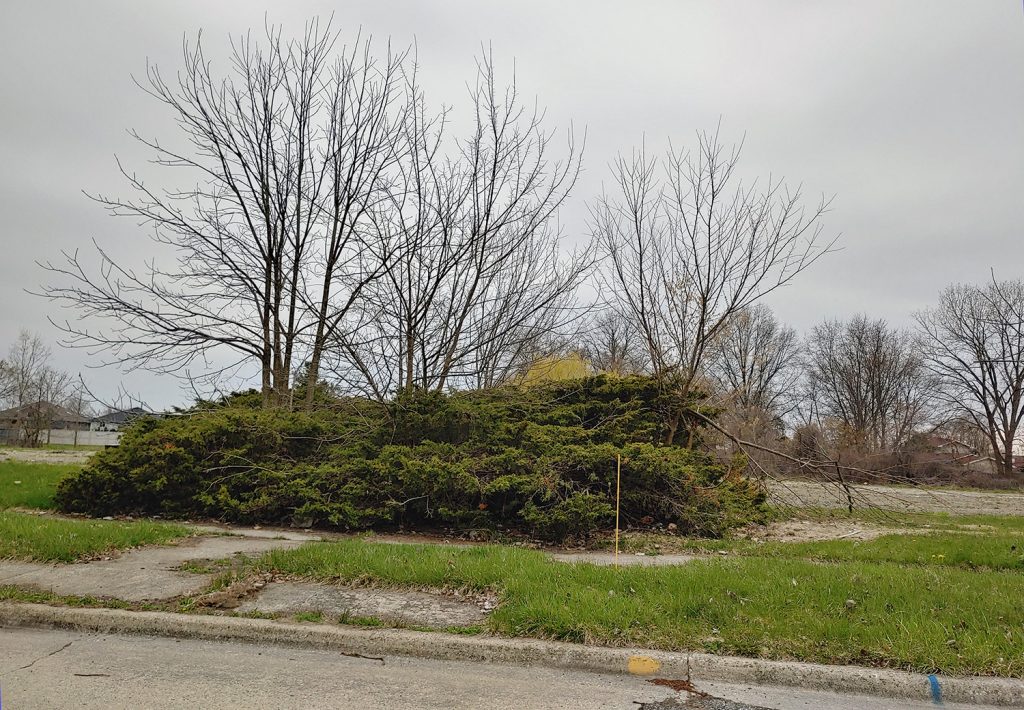 Sadly, I was too late, only the overgrown bushes remain. It did seem fairly fresh, and I don't think I missed it by too much, but a bummer that it's gone. Hopefully someone saved the stone panel.