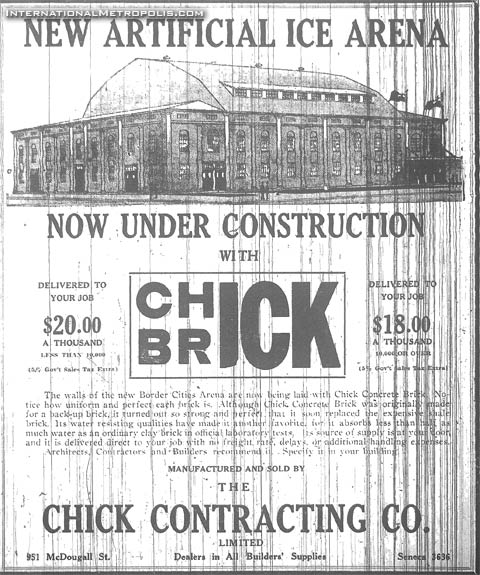 One of the recent suggestions I've received from the new form (now with a home on the right ->) was a look at the construction of the Windsor Arena, or as it was then known, the Border Cities Arena.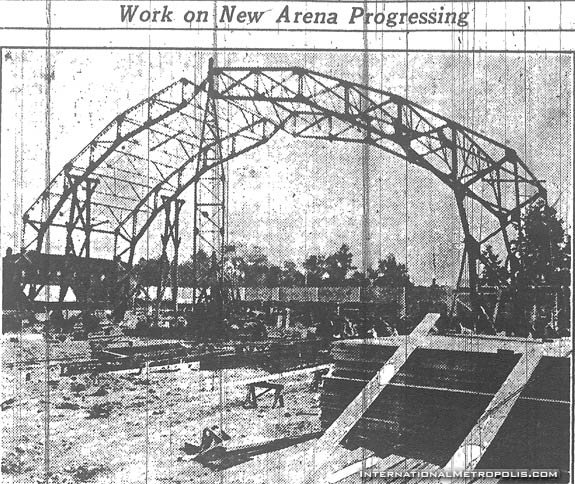 Above is a photo of the arena under construction from the May 30, 1925 edition of the Border Cities Star:
These two huge spans pictured here give some idea of the size of Windsor's new hockey arena, now under construction at the corner of Wyandotte street east and McDougall street. They tower in the air to a good sized height, and extend from one side of the building to the other. Three more trusses of the same size and type are yet to be erected before the framework of the rink begins to take shape; then comes the brick tile and all the rest of the building materials.
The building, which is to cost $100,000, is being constructed for the Border Cities Arena Company by Ernest Clarke, Limited, contractors. It will be ready long before the hockey season opens according to the progress now being made on it.
The ice surface will be formed by artificial means, thus guaranteeing hockey in all kinds of weather.
$100,000 in 1925 money is equivalent to about $1.25 million in 2009 dollars. A great deal considering how much the new WFCU Centre cost taxpayers…
The trusses are still visible inside the building today.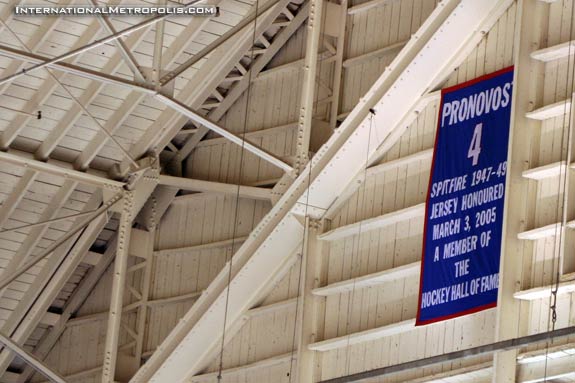 The building was designed by W.A. Connor & Co. Engineers, and my notes show it was under construction from 1924-25.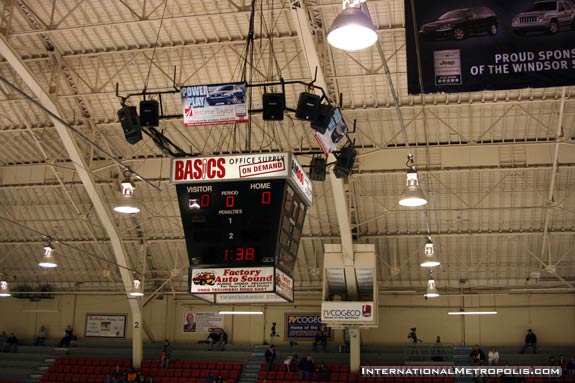 In the 1926-27 NHL season the defending Stanley Cup champion Victoria Cougars moved to Detroit to play their first season as the Detroit Cougars (before eventually being renamed the Red Wings). The team was supposed to play at their new arena the Olympia in Detroit, but delays in construction meant the Olympia wouldn't be ready until after the season. Looking for a place to play, they settled on the new Border Cities Arena.
Since the Spitfires pulled out, the arena is now home to the University of Windsor Hockey program.
~~~~~~~~~~~~~
As a side note, only 23 more days left for your Christmas Shopping! 😉