Designed by architects C. Howard Crane and J. C. Pennington, the LaBelle building was commissioned by local physician James LaBelle, who also built and owned the still standing LaBelle Terrace downtown.
The multi-use LaBelle Building, with offices above and ground floor retail was opened in March of 1913, and destroyed in a spectacular fire on April 6th, 1959.
An early WWI era view looking at the building located on the s.w. corner of Ouellette Ave. and London St. (now University .Ave.)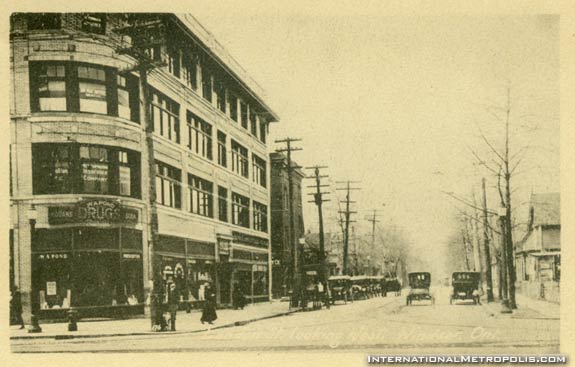 This shot dates to before 1920, as the Capitol Theatre cannot be seen on University, and to the right side there is no sign of the Imperial Bank building. Prior to 1920 the lot where the bank was built was a fenced off empty hole, the site of a failed Masonic Temple, also designed by Crane and Pennington. Fund raising for the downtown Masonic Temple was unsuccessful, and coupled with the outbreak of WWI, left the site an unfinished, excavated hole. The Masons eventually sold the site to the Imperial Bank, and built their temple on the corner of Ouellette and Erie.
This shot dates to about 1921, the Capitol is completed, as is the Imperial Bank. Note the marquee for the theatre sports the original name of LOEWS.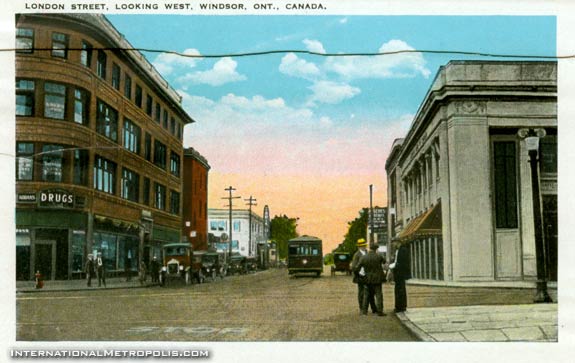 This final postcard dates to about 1925 and the name of the theatre has been changed to the CAPITOL.
The architects names on the original linen blueprints.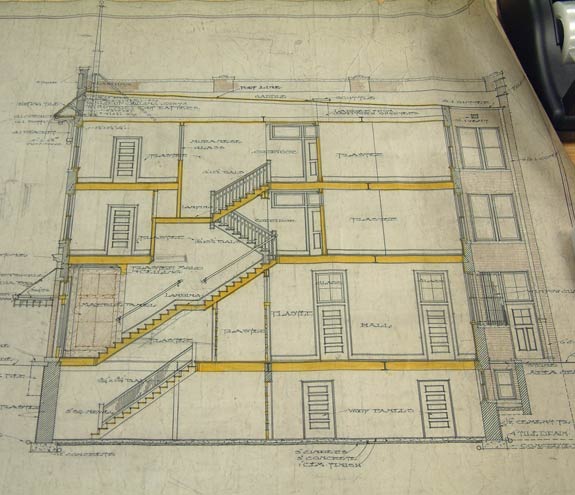 A cross cut elevation of the building.
Detail of the small entrance lobby.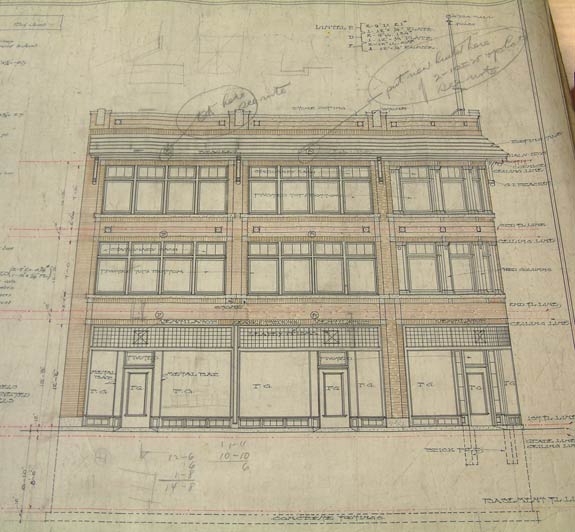 The Ouellette Ave. elevation.
The London St. elevation.
The building had a 50′ 3″ frontage along Ouellette Avenue, and stretched 94′ along London Street, and stood about 48 ' tall.
*** Please note the blueprints are in the collection of the Municipal Archives and can been seen any time during opening hours if you are so inclined. ***