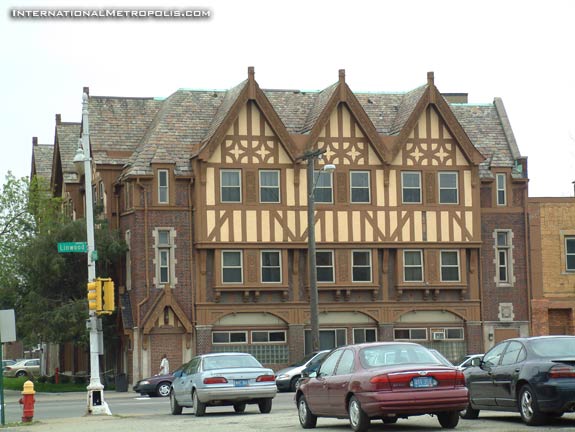 Today International Metropolis is happy to celebrate our 4th anniversary. This website launched, looking very different in its version 1.0, on June 15, 2003 with the photo above. The photo above was the former general offices of the Miller-Strom Company on the corner of Linwood and Elmhurst in Detroit. Miller-Strom were Detroit area builders who built many of the large subdivision in Detroit during the 1920's.
Also a warm welcome to all the new readers who have joined us lately thanks to a couple of e-mails making the rounds of the internet with a large number of photos from this site. So welcome, be sure to check in Monday to Friday for new photos and stories.
Take the weekend to get caught up and look back through the archives. While we are today celebrating out 4th birthday, the website in its current blog format only dates back to October 2005. The predecessor to this site was one I ran called old-detroit.com, that one was all old postcards, and that one dates back to 2001.
If you have any questions or comments, feel free to leave them below, or send me an e-mail.