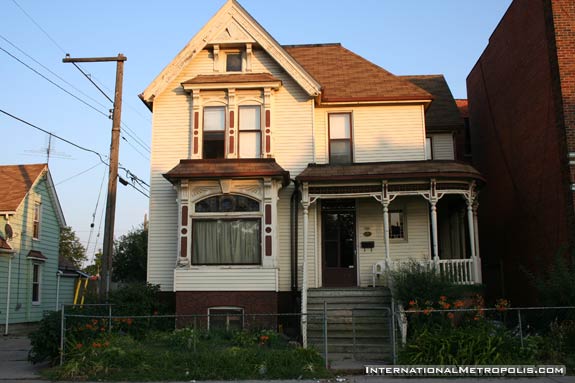 As some of you may know, I spent the earlier part of the summer with my wife restoring rotted woodwork and painting our Victorian beast.
This is where she sits for this year. Next year we hope to get a boom lift to paint up top… The porch needs a teardown and rebuild too.. If anyone has any pointers on porches, I'd love to hear it…
Yesterday I heard from Mara, who grew up in the house next door to mine. Thanks for checking in. This one is for you. Here's how it looks today.
I'm now wondering if our painting has sparked some neighborhood painting projects? Before…
This massive behemoth kind of kitty-corner to us, has recently sold and is undergoing a paint job as we speak.
Whoever is behind this… Thanks.