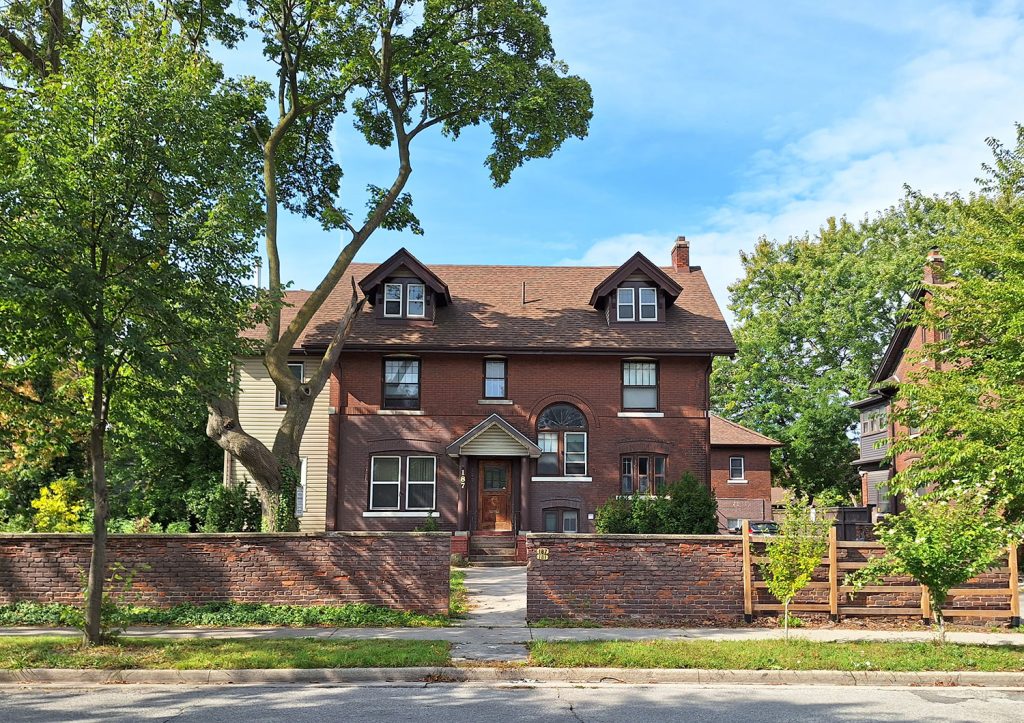 This house located on California Avenue, just south of Riverside Drive was built in 1921 for prominent Windsor lawyer Henry T. W. Ellis.
Ellis was born in St. Thomas in 1848, and studied law in Toronto, before practicing there, and in Stratford before arriving in Windsor in 1876. He practiced law in Windsor in various partnerships, even spending some time as City Solicitor. In 1884 he became a City Alderman, and following that he also served on the board of educations, with a term as chair.
He also worked in land development and was responsible for opening Ouellette Avenue from Wyandotte Street to Tecumseh Road. Around 1895 he purchased a large home at the corner of Crawford & University. He retired from the practice of law in 1913, when he was appointed to the bench as a magistrate, a post he would hold until 1929.
In 1920 he sold his home for it's assessed value to the Salvation Army to establish Grace Hospital, and built a new home on California Avenue, the house shown above.
Henry Ellis passed away in April, 1932 at the age of 85.
His only son Dr. Stayner Ellis predeceased him in 1921, succumbing to injuries incurred during WWI. His daughter Mrs. Ida Barrett was bequeathed the house in Sandwich as well as an income from the estate. He left an estate of about $135,000, equivalent to about $2.8 million in 2023 dollars.
The house remained in the ownership of Mrs Ida Barrett until her passing in 1971. Mrs. Barrett lived for some time in Grosse Pointe, MI, before marrying for a second time and moving to England. Her send husband passed away prior to WWII breaking out, and at the onset of the war, Mrs. Barrett returned to Windsor and took up residence in her home on California Avenue for the rest of her days. She was an avid supporter of the Humane Society.