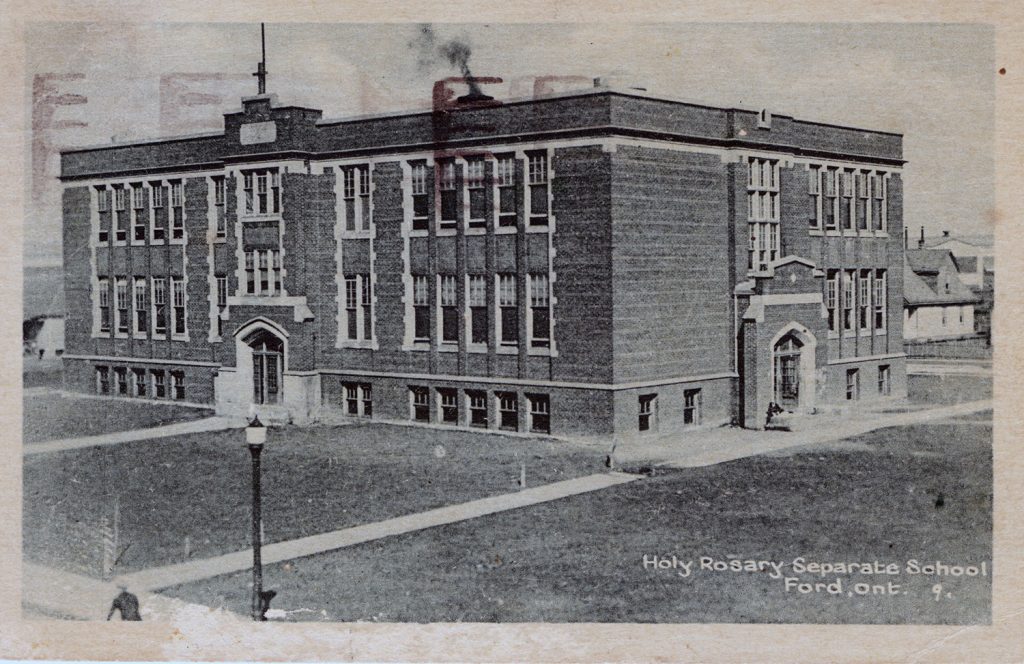 Image above from SWODA
A nice postcard view from the late 1920s showing Holy Rosary Separate School on Drouillard Road. Opened in 1922 and designed by Pennington & Boyde, this building served Ford City for nearly a half century. The boom of the Ford assembly plant in the neighbourhood brought families to the area in droves. Nowhere is that more evidenced that in the educational system in the old Ford City.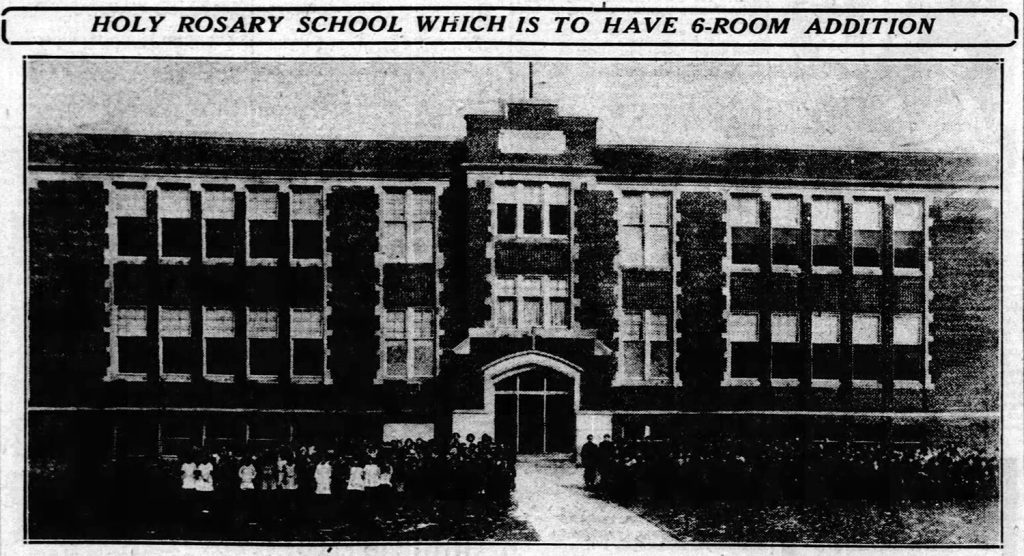 The school opened in 1922. Less that a year later, a six room addition was approved, doubling the size of the school to 12 rooms. That held things for only two years, and a three room portable was brought in to relieve overcrowding. Six more rooms were added in 1927, and by 1929 the school had grown to 18 classrooms, along with a dental clinic and an auditorium. In 1929 enrollment has swollen to 823 students.
With the closure of the Ford plant, and the relocation to Oakville, the neighborhood changed, and many older buildings following periods of disinvestment, found the end at hand.
Holy Rosary closed temporarily in 1971 and was demolished. A replacement school was built on the same site, after the school was closed all together, the building was repurposed as a community centre and is today still in use as the Gino & Liz Marcus Community Centre.