Today's vintage photo takes us back to September 1941 and to the corner of Ouellette and Park, where a photographer from the Detroit Times, captured this image of military drills in downtown Windsor. Keep in mind that at this point the US was still a few months away from the attack on Pearl Harbor and was not involved in WWII.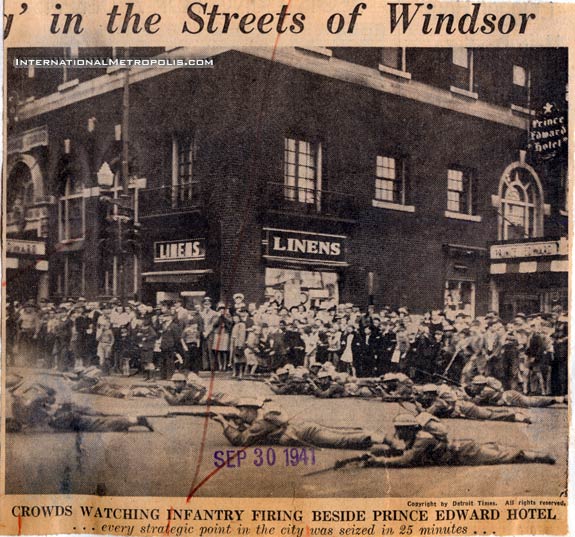 The photo ran in the September 30, 1941 edition of the Detroit Times. A copy of the newspaper clipping is attached to the back of the photo. The Prince Edward Hotel is visible in the background. Although long demolished, there is still a part of the building around locally…
This building on Laurier Drive in Lasalle, was built with the arched windows that were salvaged from the Prince Edward during demolition.
– On an unrelated note, a big shout out to the WUC workers who are busy replacing the water mains in my neighbourhood. I understand that a few of them are regular readers.
Have a safe weekend everyone, we'll see you back here Monday.
________________________________________________________________________________________________________________________________