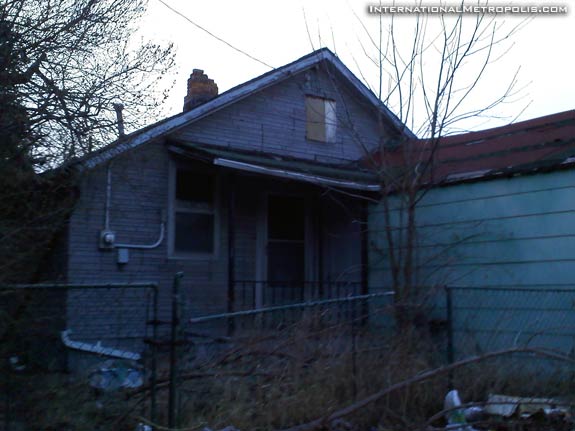 First off, sorry for the lousy quality of today's photos… It was late evening, and a camera phone… 🙂 Now tell me a story… Who knows anything about Alley Houses?
I recall during some of my research, reading in articles about "slums", how these alley houses were a problem, many popping up during the depression, having been converted from garages.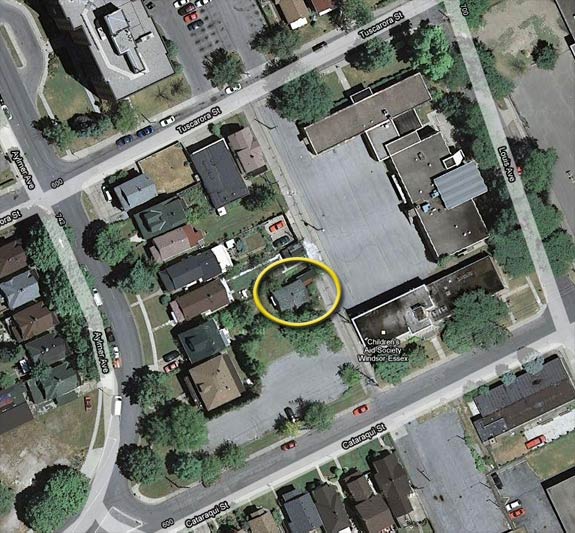 This place has always interested me, located in the alley in a block bounded by Cataraqui, Louis, Tuscarora & Aylmer, the house has a legal address on Aylmer. According to the legal description of the property:
ADDRESS 760, 762 AYLMER AVE
Legal_Description PLAN 134 S PT LOT 3 BLK B; IRREG; 4768.00SF 32.33FR 148.00D
PROP_RSN 5205
Roll_Number 030-140-01600
ZONE_1 RD3.1
ZONE_2
PROP_CODE 302 – MORE THAN 1 RESIDENCE ON A PROPERTY
Area 450.990548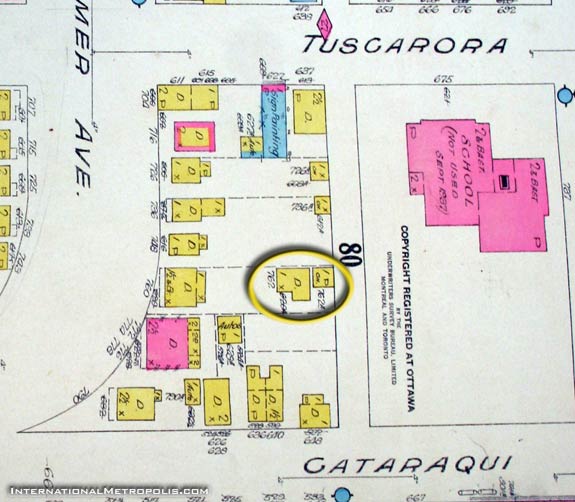 I'm not sure if this one is still occupied (I don't think so), these did seems to be prevalent across the city at one time. Anyone know of any others around town? They are a part of Windsor's past, these alley houses, and I wonder just how many still survive today? If you know of the location of any, and want to share the location, please leave it in the comments below.
_______________________________________________________________________________________________________