Above is an ad from May, 1929, I came across last year advertising the Detroit Free Press Sponsored Model Home "The Granville".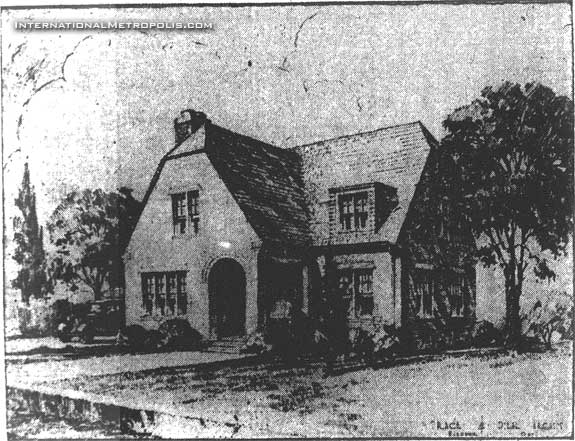 The house was located on Granville Street, in Southlawn Gardens and was designed by the architectural team of Trace & Diehl.
Granville Street has since been renamed Granada Street, but the house is still there. A few modifications over the years, like the bay window in the front, and new windows all around, but she's still standing.